DOUBLE CLICK TO EDIT TITLE
An Interview With Charlotte Morris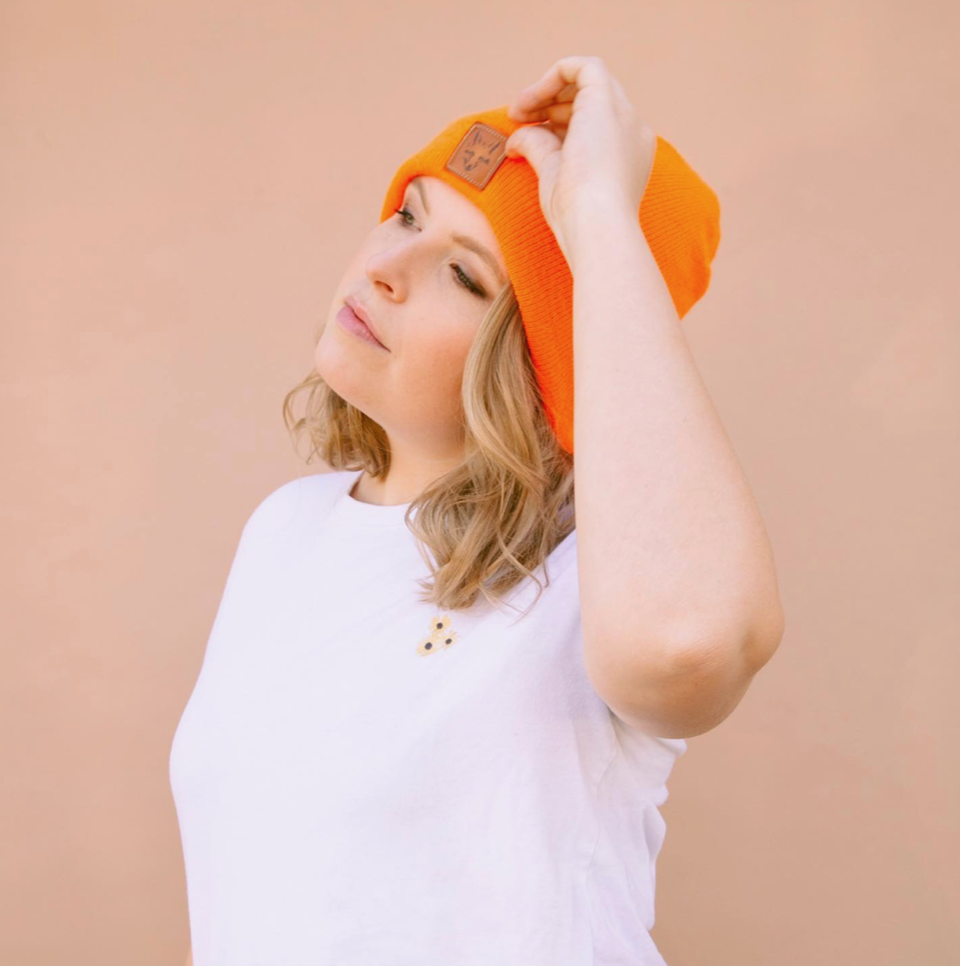 The latest release from Charlotte Morris lets out a descriptive and emotionally driven pop ballad that boasts a warm and contemporary undertone and comes through with quite an honest and full-bodied tone. 

"Good Kind of Hurt" is not quite dark but it's just brutally honest and can feel straight forward and that's part of why the song is so good. It hits those sweet spots that make the song incredibly relatable.

Of course, her gorgeous vocals and passionate approach really gets you pulled in as well. The piano is the main instrument and it's performed with a dynamic subtly that swells with the rest of the song and creates these beautiful and impactful choruses and hooks. 
You want to sing along but hey, not many can sing like that. 

It has that pop undertone beneath the surface and really does feel cinematic and powerful. 

Morris knows exactly how to put her emotion into the song and make you feel from it. 

Plus, you get it. The way she explains it all and the way she expresses it all is something you understand, and it all helps the song become yours.

This was perfectly constructed in terms of the arrangement especially and it hits with just the right amount of force at the times it needs to.

With such an intense single, we wanted to touch base with Charlotte Morris to talk about where this song actually came from.

Here's what happened.
TSWS: Okay so let's start with "Good Kind of Hurt". This single has a smooth contemporary pop feel to it!  Where did this track come from?

I wrote this song in 2021 about the experience of a close family member struggling with addiction, and how it has affected them and our family. It was a really emotionally raw song to begin with, and for the longest time, it was just me and my guitar. So when we got into the studio, we didn't want to add too many bells and whistles - we wanted the song, and especially the lyrics, to speak for themselves. But we had a lot of fun finding ways to amplify the power & emotion of the song. I am SO happy with how it turned out! It has moments of simplicity, where the lyrics are the star, but the build brings in more intensity, and it finishes out exactly as I imagined it. Plus, when it's paired with the music video.. man, I still get emotional every time I watch it.

TSWS: I'm hearing some great styles on this release. Who are some of your biggest musical influences?

Some of my biggest influences are the classic folk artists that I grew up listening to, including Peter, Paul, and Mary, Simon and Garfunkel, Joni Mitchell, Judy Collins, etc. I also have a lot of influence from musical theatre, as that has been a huge part of my life up to this point. Some of my biggest current influences include Brandi Carlile, Maren Morris, Kacey Musgraves, and a lot more women in country & folk.
TSWS: So how did this all begin for you really? When did you fall in love with making music?

I started in music really young, by picking up violin at age 4. From there I began singing and started guitar, as well as a number of other instruments along the way. My sister was musical, and my parents always encouraged us to pursue a number of different interests, including various performance related activities. But it wasn't until I started trying to write my own songs when I was 13 or so, that I realized how powerful music could be in my life, and how I could affect others with my music. I had never really felt able to fully express myself until I started writing - I feel like I can articulate what I'm going through so much better through song, than if I just tried to speak the emotions. Music has helped me process and get through so many huge life moments, and in turn, I've been able to write songs that help others as well. That's my ultimate goal. Since music was my one true outlet growing up, I want to help spark that for others. If someone is unable to process what they're experiencing in their own words, maybe my music can help them get through it, can help them say what they're feeling.

TSWS: What's next for you as an artist?

I'm working on a full album! Good Kind of Hurt was the first single & video from the album, but I have another single and music video coming soon, and then the full album will hopefully follow soon after that.

TSWS: What inspires you to write a song?

Everything I write is autobiographical - so it's something that I've gone through and felt, or it's something that I've witnessed with a family or friend. Everything I write is authentic and genuine, as it's something that I've experienced in some way, which is why I think my songs are as emotional as they are.
TSWS: What are you doing when you're NOT working on music? 

I actually work for a cryptocurrency company based out of the Bay Area. It's a total 180 from the rest of my life, but I absolutely love my company & the folks I work with. I also live in a van part time, so I travel around with my pup, hiking, adventuring, and exploring the country!

TSWS: Who are you listening to right now?

As I mentioned before, I'm a big fan of women in country & folk, so that's a huge chunk of what I listen to. I listen to a lot of Delta Rae and Liz Longley on repeat. A ton of Maren Morris and Kelsea Ballerini. I've been loving Kacey Musgraves' recent album, and although it's now 2 years old at this point I think, I am still loving The Chick's most recent album.

TSWS: Are you doing live performances? 

I'm in the middle of a radio tour right now. So I'm visiting different radio stations around the country, performing live on air, and talking to the hosts about my journey and music. Once I get back to Nashville, I'll have some more live performances lined up there.

TSWS: This single seems like a big undertaking. What kind of advice might you have for other up and coming artists out there?

Stay true to yourself and your art! It's really easy to get swept up in this industry, whether by comparing yourself and your journey to other artists', or by trying to fit yourself into boxes that just aren't right. At the end of the day, your music and your art is uniquely yours, so don't change that for anyone. Listen to your gut. Make the music you want to make. This is supposed to be fun! So don't let the stressors of navigating this wild industry take that aspect of your art away.

TSWS: Before we go, what would you like to say to fans of the music?

Just a HUGE thank you to everyone out there who has been streaming my music and following my journey. I serve my heart on a platter with pretty much every song I write and put out, and it's a really vulnerable thing! So the fact that y'all are listening, loving, and relating to my music.. It just means so much to me.