May The Music Of Chintzy Stetson Never Grow Old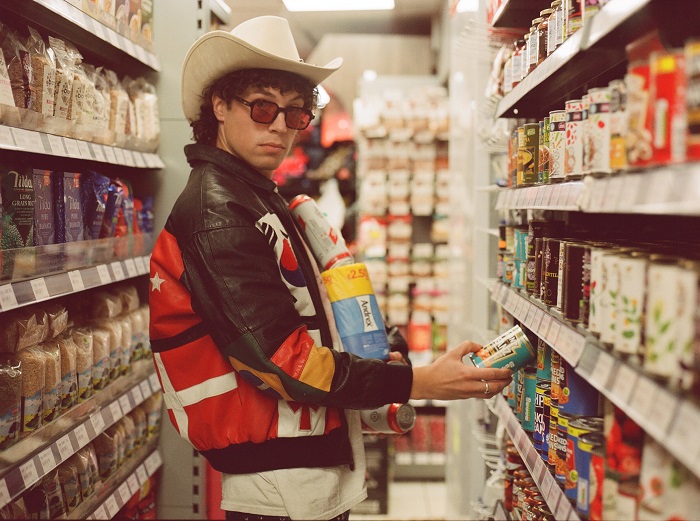 A new single release from Chintzy Stetson brings on quite a unique pop formula that takes some outstanding honest and addictive vocal melodies lended together with swelling and spacious synths and live drums that all feel almost like a live performance and as it plays on you get more and more instrumentation from acoustic guitars, to horns, piano, and more. 
"Last Words" is an exclamation of youth and letting loose. It's a much needed rest when the world is surely falling apart around us.
This single breeds such a love of all things spontaneous and guess what....it's really infectious. You want more, you want to be in the place Stestons is and doing the things he's singing about right now.
This release has an air of freedom to it. It's freeing to listen to it and it feels like a damn good time when you do. It's fun just to be a part of it and you can clearly hear the love for his craft Stetson exudes with pretty much every note.
This is endless fun and it's done in a way you can dance to. You can get down with this and sing along with your hands in the air. 
It feels like a drive on the coast with friends on a summer day.
Stetson himself just holds tons of character on this song and even that aspect is addictive really. It feels like he's a friend of yours by the end of the song and you wanna go around and show everyone else this track.
This was a soiree of thoughts just spilled out into song and done with no boundaries. And that's more of what we need in music now. Less boundaries. Less things saying "it needs to be this long, it needs to sound like this. No you shouldn't say that or do that".
He wanted to get things off his chest. These thoughts and flashes in his head were likely vivid and the best part is, when you listen to the song, your own memories start popping up. 
This is why it's so fun! 
The song sort of becomes yours. It makes you young again. Ready to go out anywhere and do just about anything you feel like. 
This song will never grow old.