An Interview with Connor Bracken and the Mother Leeds band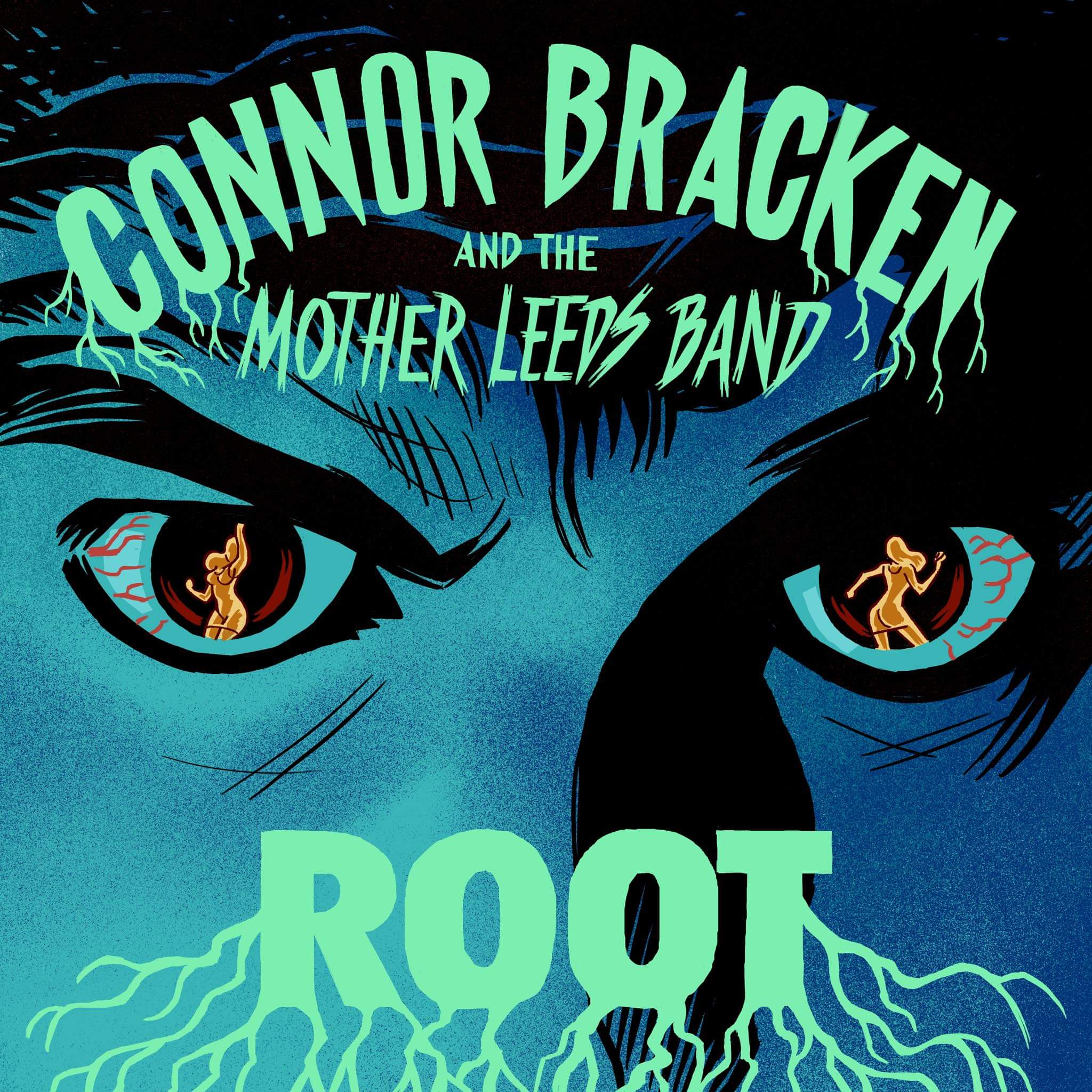 A new release from Connor Bracken and The Mother Leeds Band brings out a refreshing and incredibly soulful style of classic rock influenced style indie rock complete with catchy guitar hooks, and youthful and very energetic vocals that come with loads of swagger. 
"Roots" is ultra catchy and not just vocally. It's got tons of musical hooks as well and it all works together on a great elevel. 
You can hear this drive and raw energy coming from the performance by all players and it's almost like they are all feeding off of each other's energies the entire time which gives the song a somewhat live performance feel at times. 
This has a ton of layers to be peeled back and it all comes back to that chorus that sticks with you for days on end.
This single has guts, style, and character to go along with guitar harmonies, pounding rock drumming and a thick bassline that also harmonizes with the guitars half the time. 
This one has a killer tone all over and it just crushes that arena rock soundscape and there's elements of garage, grunge, alternative, and so much more all wrapped up in this massive radio friendly banger. 
These guys are clearly seasoned musicians and they bring their own thing to the table for the songs which gives them this additional charm.
This is a great summer rock single and it comes right on time! 
With the release of such a badass single (which by the way, was released with a live version that's absolutely outstanding), we wanted to touch base with the band about this track and see where it came from.
Here's what happened.
TSWS: Okay so let's start with the "Root". This single has one hell of a groove and some outstanding guitars all over it!  Where did this track come from?

Thanks for saying that! I wrote it right after we finished recording our last record "Nightbird Motel". I wanted to go in a drastically different direction that had way more punch to it and this is what came out. Most of my songs come about in a stream-of-consciousness fashion so I sat down and sort of willed it out of me. Originally it was really loose chords with that groove behind it but after playing it a few times the riff started to emerge. It all in all took about 10 minutes to write and was the first song I wrote in a while so it feels right to release it now. 

TSWS: I'm hearing some great styles on this release. Who are some of your biggest musical influences?

Oh I love so much music and I never set out for a particular band's sound but in this one, I personally hear my love for Thin Lizzy and even some disco in there. I wanted this song to sound like us but be very danceable. I wanted to sound like the scene it is describing. On the last record I think we really found our own sound and this time we're taking that and refining it as much as possible. This sounds very new to me.

TSWS: So how did this all begin for you really? When did you fall in love with making music?

Ever since I remember I wanted to be in a band! I bought a guitar to start one not even knowing how to play really. I was 14/15 when my first band got its first gig in 2009 and I never looked back. We were total shit but I was hooked and working at it since!

TSWS: What's next for you as a band?

We may or may not have a lot more songs recorded and we may or may not have another tour booked for the late 2022/ early 2023. I can't say much but this is just the very beginning of our next phase as a band. It is very exciting. 

TSWS: What inspires you to write a song?

I don't really know. I often just start writing and figure it out from there. I like keeping it spontaneous but consistent. It usually feels like the song was there all along and I'm just scratching away at it like a lotto ticket. That's where the magic is, when the songs seem to write themselves.

TSWS: What are you all doing when you're NOT working on music? 

Talking to kind folks like you! These days everything is about the band and the music we play and I like it like that. I am happy knowing that I am working toward my goal of more people hearing us. I'm lucky to meet such great people on this journey through music. I do sometimes need to get away so I'll go on a long walkabout with my dog Odie. He has one eye and can see ghosts.

TSWS: Who are you all listening to right now?

I absolutely love the new Black Keys record "Dropout Boogie" and I often find myself listening to later Lenard Coen(the spooky stuff), Howling Wolf, Muddy Waters, Mark Knopfler, Little Richard, Tom Waits, Van Morrison, Thin Lizzy, pretty much anything that speaks to me. I also try to listen to as much local stuff from Asbury Park, NJ as I can. There is so much music where I'm from and it makes me want to be a better musician.

TSWS: Are you guys doing live performances? 

Yeah! We just finished up a tour of the Northeast and will be announcing more dates soon! We also will be releasing the final live track off our new live album at the end of the month so look out for that! It was recorded on probably one of the best nights of my life so it has some real energy to it.

Our live show is a huge part of what we do. I can't wait to start playing to people who have never seen us before.

TSWS: This single seems like a big undertaking. What kind of advice might you have for other up and coming bands out there?

It is! We put in the same amount of hours into this one song as we did for our whole first album. We did a ton of takes with basic tracks first and kept the bass and drums. Then we spent almost a whole day nailing down guitars and vocals. Finally we did two more days mixing this beast on a vintage SSL board with a good friend Dan Malsch. He knows all the hidden secrets in that board and we used it to its full potential. It was a lot more work but it really paid off. 

My biggest advice to new bands is to not half-ass anything. Whole-ass everything. 

TSWS: Before we go, what would you like to say to fans of the music?

Greetings to all you fans of music in general! I hope you like our new single and I hope you have a wonderful day. You're probably just like me and listen to a million different things so if you get a chance, give us a spin. We've done our best to not leave you disappointed! Thanks for your time, I know how valuable it is.