Damn Renegades Drops A Blistering New Single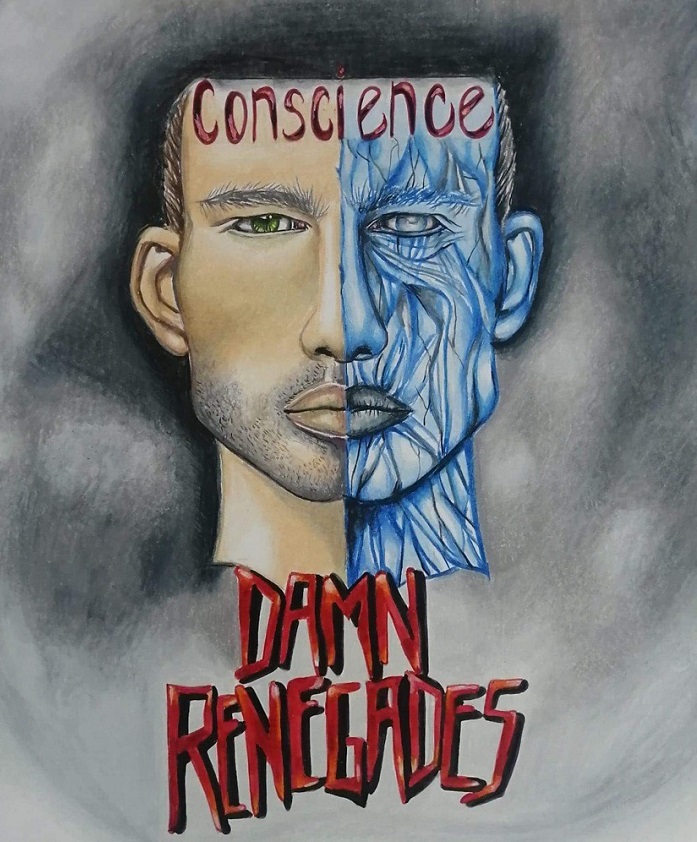 Damn Renegades hit us with a blistering, high energy rock single that walks the line between alternative rock and metal but doesn't hold a damn thing back in terms of shredding it up. Thank god for that. 
"Conscience" is all out, full throttle blast of rock with destructive riffs that feel like they have life but are just perfected, the drumming is pounding with a righteous arena rock undertone, vocals come through with full crew chant along style, and touches of punk rock flow throughout the songs course. 
This track has loads of power and metal swagger as it romps on with a genuine blend of old school and new school thrash styles and it's all done tastefully and with gusto from start to finish. 
"Conscience" is like a sucker punch to the gut and once you get it, you stand up and look for more. 
These guys surely sound like they'd crush it live and they likely do. The recording itself almost has a live show fel to it as the guys clearly feed off of each other's energies during the song.
We love hearing hard hitting music with little to no boundaries and Damn Renegades pins that down and shovels it in your face. It's a beautiful thing really. 
You can hear different influences coming together like the guitarists being more metal influenced, the drummer being more punk influenced and so on. 
Vocally this track shines for sure. The singler comes through with just the right balance of passion and grit as it shows character and fists in the air style presence.
Any fans of classic and new thrash and metal, even punk and alternative rock that kicks, will love this track. 
Plus if you dive into their songs on Spotify you will find plenty of other hidden gems! 
So crank it up.