Fox Paloma Delivers Genuine Classic Rock Like No Other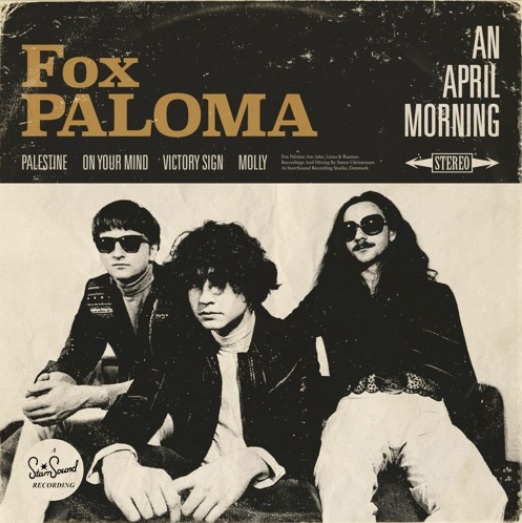 A new single release from Fox Paloma boasts a genuine classic rock feel with a real deal aesthetic and some damn catchy musical hooks to boot. 
"Molly" hits that sweet spot and gives a nostalgic vibe with tremolo driven organs. twangy guitars, and vocal harmonies from start to finish. 
They certainly keep to touches of a psychedelic undertone and the whole track crawls under your skin in all the best ways. 
The arrangement is perfect and it sounds like something the Beatles or the Stones would have released back in the day. But that's exactly what they are going for. They really nailed the sound and this feels like a song you've been in love with since childhood. 
This song has a way of swimming around you and taking over your brain with melodies and distanced drums, floating tonalities and even lyrically, it's on point with what you'd expect from a track you struggle to wonder if you've been hearing it for years now. 
This was beautifully woven and has tons of heart and its obvious Fox Paloma has a true love for their craft and a certain time period in rock music.
Guitars are tastefully performed and vocals drift atop everything in a flowing and smooth way that gives the song an atmosphere that's all its own.
The song has a deep rooted folk background and it's so easy to fall in love with the whole damn thing.
Fox Paloma has been dropping singles throughout 2021 and each one has that aesthetic to it but each one also brings something a little different to the table. 
These guys have a killer energy and absolutely deliver the goods from start to finish. 
This band is for fans of genuine classic rock and folk tunes as they have it down pat. 
it makes you want to see them live more than anything. It sounds like they'd be amazing to watch perform these tracks. 
Either way, dig into Fox Paloma dn start with "Molly". If you love that one, you'll love them all guaranteed.