A Beautiful Album Release From Gracie Jean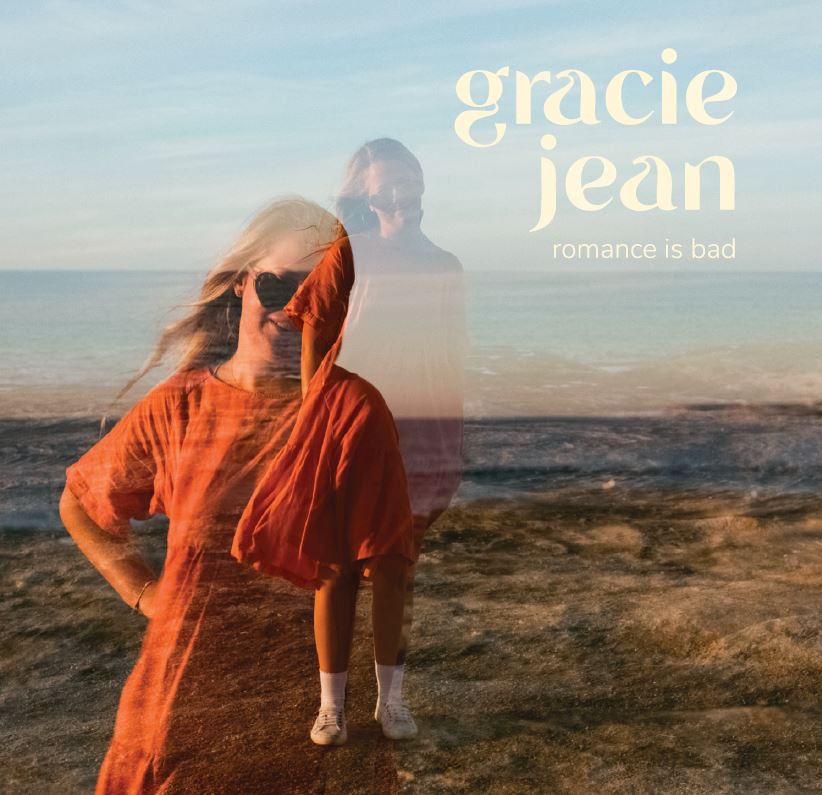 A smooth and cinematic new album release from Gracie Jean brings out color and a breathing sense of songwriting that bares a front facing honesty and a bravery that comes with warm and welcoming tones and vocals that grab your attention from minute one. 
The Romance Is Bad album is loaded with a string of wonderful melodies and a calling out that shows how the songs were written from emotions and experience that was all very personal. 
This is part of what makes this record so real. You can understand it and feel where it comes from. It's relatable but also passionate and intense at times enough to get you to forget where you are for a moment.
The songs bare her thoughts and let her really just shine with everything she has inside. 
It's a diary that's read in chapters and each song feels like it connects with the next. 
You get engulfed by the sounds and the songwriting. The presence and heart that went into this album is immense and it takes guts to do things like that. 
The tracks all have this beautiful swelling and ambient undertones that lurk beneath the surface of it all. 
You pay attention to her words and let the music keep you adrift. And it works all too well. 
You get the hairs on your arms standing up. You get tears that may well up in your eyes. 
You think of people you love and people you lost. 
It's all such a truthful and vivid showcasing of a life lived and it kind of feels like a waking dream.
By the end of it all you feel like you know Jean. Like you've been her friend for years and it all has this charming feeling to it. 
It's welcoming and paints such graceful pictures with each verse.
This is one of those albums that needs to be heard as a whole. There are gems and singles all over it but the whole work should be one. This way you get the full picture. Like watching a film. You want to know about the stories told. The relationships explained. You want to know what happens or what happened. 
The record doesn't leave you unfulfilled at all. But you want to dive deeper into her stories and it's amazing. 
Take a sim through this album when you can and set enough time for yourself to go through the whole thing. it's worth it.