An Interview With Guilherme Cosme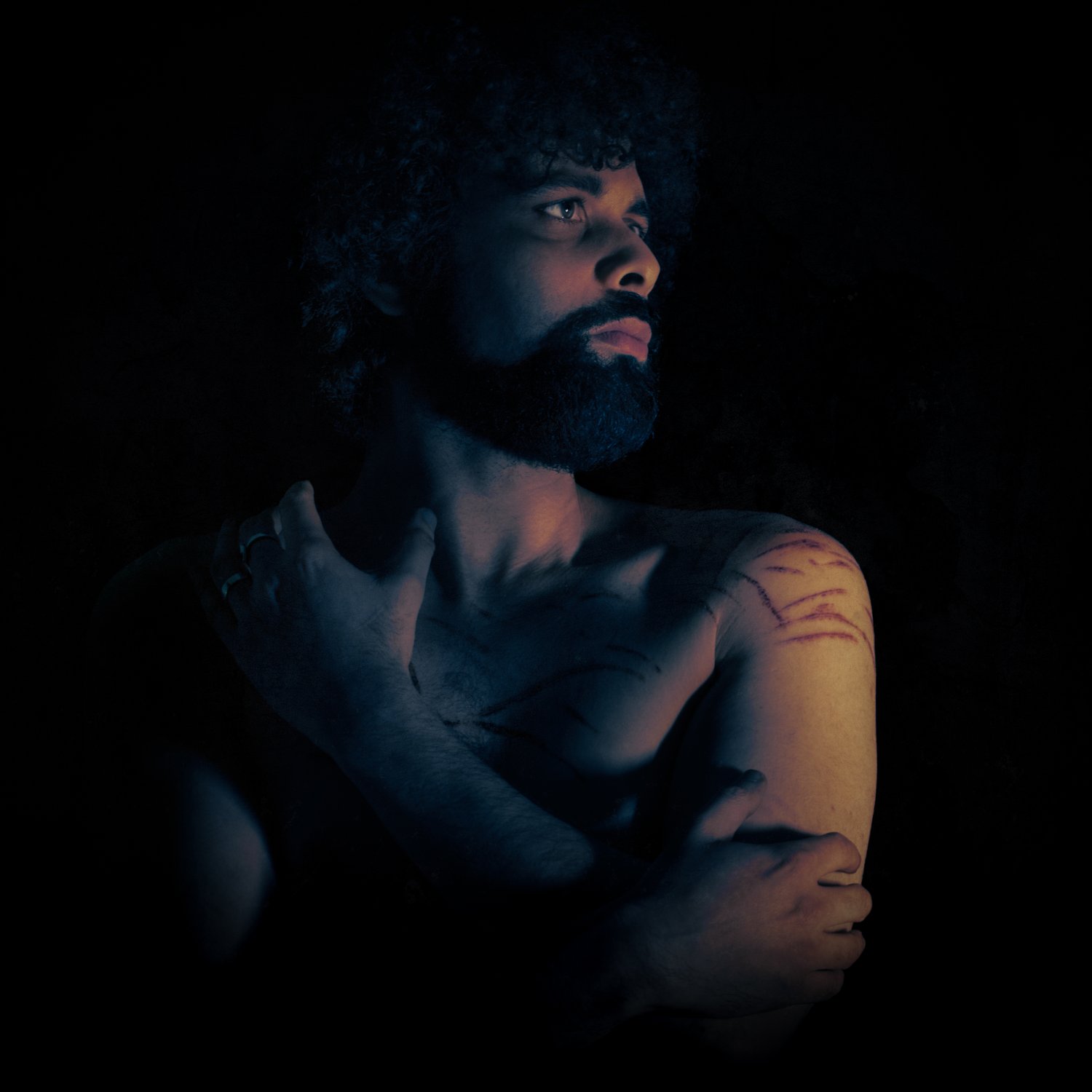 A new single from Guilherme Cosme is a haunting display of emotionally driven noise and industrial styles that blend together using a series of layered textures and clenched fisted edginess that all comes together to create a dark and cinematic tonality. 

"Amber" is a passionately performed piece with scattered sounds and vocals that creep out from deep dark corners and grab at you with an alluring and vast feel. 

This track has an almost theatrical backbone to it. It's like a nightmare scene in a play of some type. 

Vocals are harmonizing in peculiar but enticing ways and float throughout the songs ether as it plays out. 

The way it's built and woven together is quite well done. The sounds compliment each other and go from warm to cold as the intensity of the song swells and sways. 

This is a very engulfing single and has the ability to sort of take you over and pull you along with it. It is best to just let it happen. You can really get a feel for the massive passion behind this project with  "Amber". 

There is a lot more than meets the eyes or..ears for that matter with this single especially. 

Not only does the song itself wrap itself around you but the video that accompanies it is also graceful and adds a unique layer of color to the song as well. 

It's all a very well thought out project and there was a major attention to detail for sure. That's all part of what makes this so alluring in the first place. You haven;t heard anything quite like it yet.

"Amber" is one of the first singles that will be a part of an upcoming full length album from Cosme.

With such an outstanding release, we wanted to have a sit down with the artist to find out where this all came from and what's next for him. 
Here's what happened. 
TSWS: Okay so let's start with the "Amber". The song had such an edgy haunt to it! Where did this single come from?

This is a song about hurt and letting go of resentment. It is a deep inner trip which has been translated into this visual psychedelic mess. My inspiration for the lyrics comes from my life story, childhood trauma, early adulthood. Music wise, I got some inspiration from 60's, 70's psychedelic bands such as Silver Apples. You can hear these influences in the synth and transichord layers throughout the song. Regarding this specific video, my inspiration came from 90's video clipes: Sonic Youth, Pixies to name a few. I like to play with overlays and textures in video editing. 

TSWS: The video was a trip for sure! Did it come out how you expected?

Well I wish I had a bigger budget for it lol Since I didn't, I decided to go 90's and decent. People say that creativity is everything, but there's a limit to be reasonable. You can work around with craft, but a broom will never make it as comet. 

TSWS: I'm hearing several styles on this release. Who are some of your biggest musical influences?

Speaking of non obscure influences: Layne Stanley (Alice in Chains), Mark Lanegan and Andy Bey are my vocal heroes. I'm also a huge fan of Iggy Pop, Joni Mitchel, Nina Simone and Milton Nascimento. 

TSWS: So how did this all begin for you really? When did you fall in love with making music?

I always wanted to make music and be onstage, but as a teenager I was quite shy and kept it all for myself. Instead I wrote poetry because I could do it quietly without reprimands, that was my way to spit all that was boiling in my inner self out. But music was always there. In my early teens, I think I was 13,  I discovered jazz and fell in love with that universe. Punk and other stuff came later, as I didn't have access to it at home where I was confined until I had the courage to quit church. At home we were only allowed to listen to Christian music, when allowed at all. Then I started to borrow CD's from anyone in school. I would listen to anything people would let me have for a couple of days, I was super curious. So through school colleagues I discovered Ramones, Stones, Alice in Chains, Nirvana and all these things everybody listens and loves. 

TSWS: What's next for you as an artist?

I want to perform live as much as I possibly can and promote my work. I'm avidly looking for a label to be honest. But the main thing is to be onstage. In 2 years I released an album with the Post Punk band Mary Bleeds, a solo EP and now my full length album "Persephone and the Ghost Brother". Now it's time to bring it all to the stage. 

TSWS: What inspires you to write a song?

Usually pain and anger.

TSWS: What are you doing when you're NOT working on music? 

Editing videos to go with my music and looking for ways to promote it. Well or looking for trashy videos to add to a playlist I watch when I have a bad morning. 

TSWS: Who are you listening to right now?

This week specifically I'm back listening to Siouxsie and the Banshees' discography. I love the band and I have an album launch gig with Mary Bleeds coming soon and I'd like us to play a version of one of her songs. 

TSWS: Are you putting any thought into live performances? 

I've applied to perform at Fringe Festival Dublin and I'm waiting on the outcome. I have a full solo performance with visuals and all ready to go. With Mary Bleeds things can move faster, but when it comes to my solo project let's not sugar coat it. Sadly Dublin is not the best place for artists such as myself. If you play acoustic guitar and sound like someone yet to discover puberty you can play anywhere in town. Bring some spice to the table and you are called niche, and not in a nice way. If you want to put on a show independently you gotta be bold and prepare your pocket. 

TSWS: Do you have a home studio where you track your stuff? 

I do indeed. If that wasn't the case I don't think I would've been able to make this record (Persephone and the Ghost Brother) which was mostly recorded in my living room. I did important parts of it at Analogue Catalogue studios, but the core of the project and later details were all added while I was at home. This hibrid recording method is very good. 

TSWS: This single and video seems like a big undertaking. What kind of advice might you have for other up and coming artists out there?

Well, I'm one of them. I keep telling myself "trust your guts", don't try to shape yourself aiming palatability, because in the end of the day "they ain't gonna love you any better babe". 

TSWS: Before we go, what would you like to say to fans of the music?

Thanks for taking the time to listening to my work and If you can interact with me on my socials.