In Infectious Ska-Punk Of Half Dizzy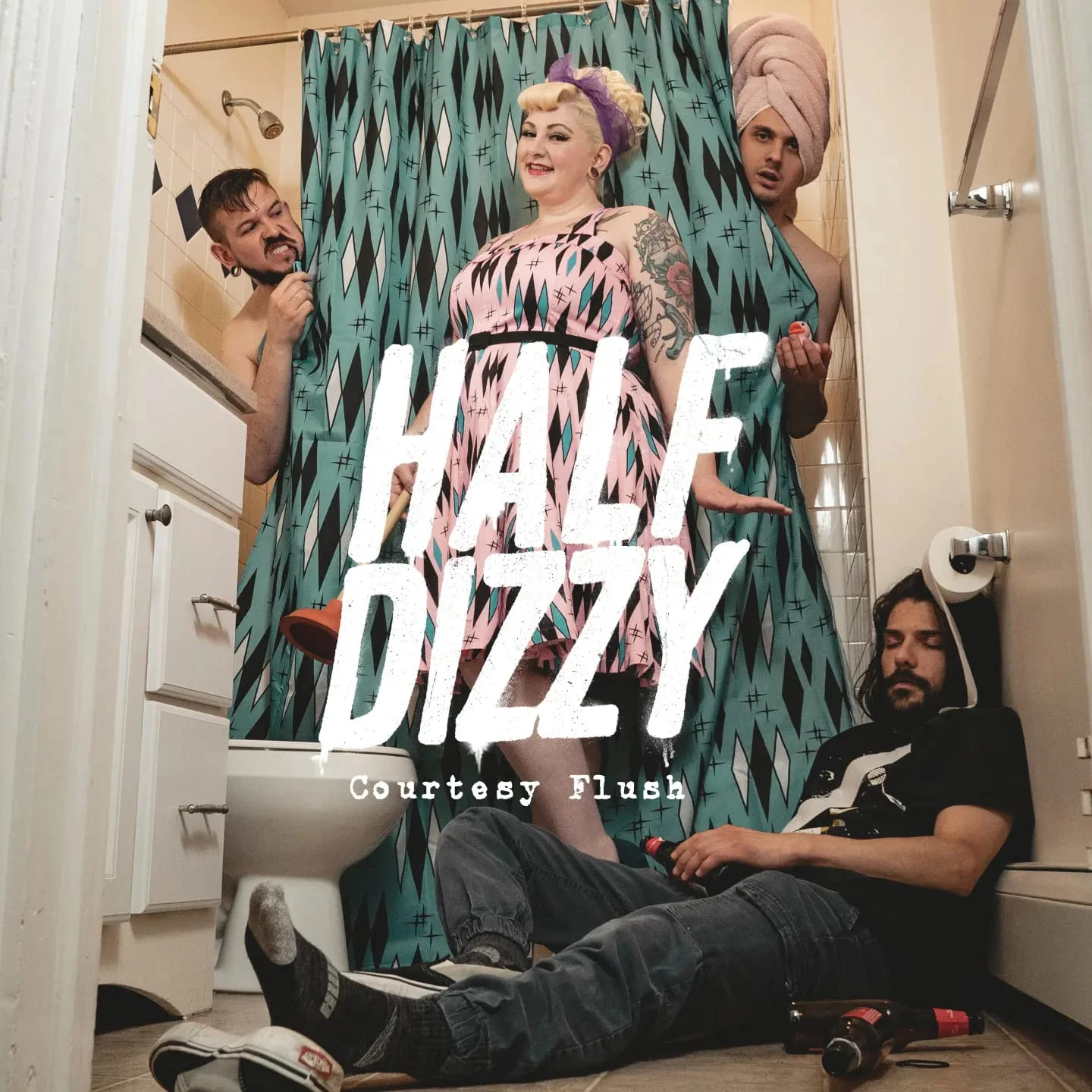 If you're any sort of fan of pop punk or ska and don't know Half Dizzy then let us be the ones who introduce you because this band is  outstanding. 
The latest release entitled Courtesy Flush is packed to the brim colorful guitar work horns insanely danceable rhythms and a classic ska Punk Style that we all know and miss.  I mean some of us like myself, grew up with stuff like this.  And love the crap out of it.
Upon finding out about Half Dizzy it made me a little nostalgic and very happy of course because it brought me back.  Ska is fun as hell and it's bright and vibrant and energetic.  It should be everywhere.  Everyone should listen to it especially if they're in a  bad mood. 
This band has their sound nailed down tight and it works on all levels. There's just the right amount of looseness and fun, and there's also these other sides that show a different honesty which is great especially for a band like this. 
The whole band has a pure love for their craft and that's pretty clear from the first song through the last, however their lead singer is the bee's knees if you will.
She does her thing with just the right attitude and tons of character and gets you pulled in really quickly. She was born for this kind of stuff without question. 
Now, the album has all kinds of different levels of punk to it.  There are tracks that are just entirely crew vocals and thrash out the whole time. 
It's just cool to have a band that puts out a record that ranges in different styles of their genre.  So you get all kinds of pop punk, ska, thrash punk and more. 
You get that greediness sometimes of rockabilly as well which is endless fun every single time. 
So the record turns out to be this massive and lush great time to have for all.
I myself grew up with bands like the Misfits, Less Than Jake, Rancid  among many others of course and I can certainly say that Half Dizzy  has all these different styles soaked into one. 
It's a beautiful thing. 
So, definitely check this album out and if you're cranking it at home make sure you move the coffee table so you have enough room to dance and mash around the living room even if you're by yourself. 
I'm not admitting to doing that myself but it likely happened.