DOUBLE CLICK TO EDIT TITLE
Come Forget Your Worries With Half Hour Late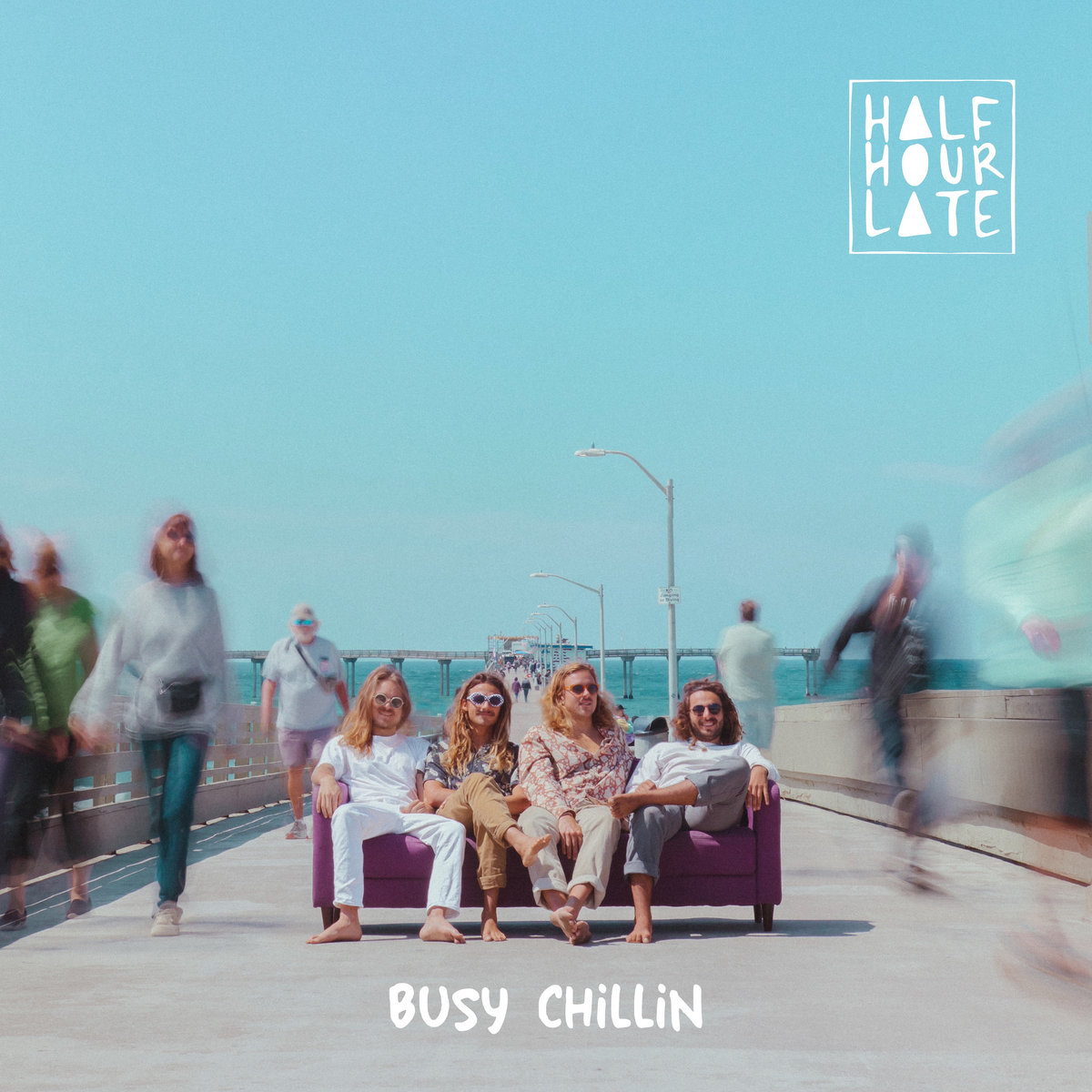 The debut album from Half Hour Late has arrived and it's got some of the best, brightest, and most danceable surfy jam rock you can hear. Instruments are played with heart, vocals are beckoning you to come have a good time, and the record is packed with all sorts of outstanding additional instrumentation and styles that makes the album great for an all nighter with friends and loved ones for sure. 
The album is dubbed Busy Chillin and the title says it all as the band has such a smooth and laid back feel for the most part. 
You can't really help but get up and dance. Even on the songs that are more mellow than others the grooves are 100% infectious. 
Songs boast these catchy hooks all over the place and they are both musical and vocal which is a major plus. 
The guitar work on the record is stellar. Even that has this great sunny beach soul to it with every note.
This is music for love of all kinds, for people of all kinds, for ages of all kinds, and for races of all kinds. 
Literally anyone can get down with these songs and by the end of most you will be singing along, humming along , or bouncing around in your seat. 
And if that happens, then these guys would surely have accomplished what they set out for. 
They want you to forget your worries, soak up the sun, and kick back having a good time. This is why the album is excellent for a party of almost any type. It'll get you in the right mood. 
You get caught up in those grooves and in those melodies. Trumpets show face across the record here and there and there is a major acoustic pop factor to go along with this surf-pop rock tonality. 
This was an impactful and endlessly fuin record from a band that has a lot to offer. 
Keep an eye out for Half Hour Late.