A Brand New Banger From JAYCiX & YOSSI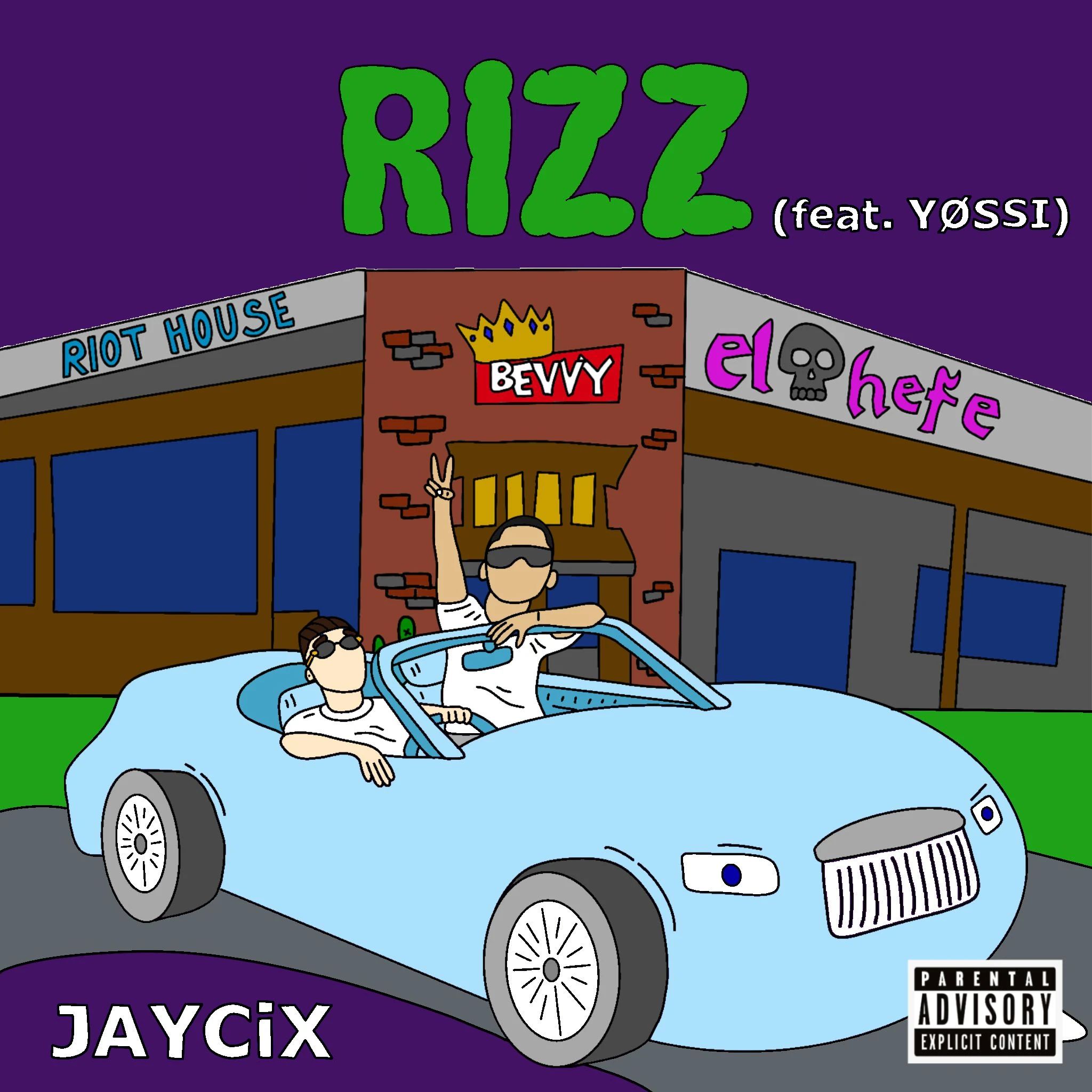 A new single release from JAYCiX brings out a classic house vibe and brings that into a personal atmosphere that takes elements of subgenres along with keys and synths that help the track really build to some climactic musical explosions that can be unexpected.
"Rizz" is an absolute Banger from beginning to end and it has a way of making you shake your ass in your seat.
This groove is heavy and pretty hard so it's really tough not to get up and start dancing around which is completely refreshing and the whole thing portrays an edgy but youthful undertone and vibe that becomes infectious.
This track is perfect for the club but also works well and tons of other situations as the drive that it has really does a great job of showcasing such a presence and ability to take old school and new school vibes and mix them together to create something refreshing.
The single is a mood setting one and it has a great way of grabbing at you and keeping you right where it wants you.
This is 100% pure energy and it works on so many levels especially if you pop some headphones on and crank this one first thing in the morning.
It'll get your blood pumping and set you in the right phase for the day.
This is excellent for hustle mode and once you get attached to this single, which is pretty easy to do, one of the best things to do is take a dive into this artist's back catalog.
There are tons of singles released starting early last year and each one stands on its own two legs and showcases a little bit of a different style and side of his approach and technique.
JAYCiX is definitely one of those artists that you add to your playlist but also keep an eye on so that you know when new releases are coming because you know there's always going to be something well worth listening to there.
Not only should they be playing this track in the clubs but they should also be playing it at gyms across the country.
This is an excellent track to work out to and it's really cool to see young artists and producers that are thriving like this while using classic influences and putting their own twist on them.
Outstanding single from an up and coming artist already making waves on his own.