An Interview With Jugo Verde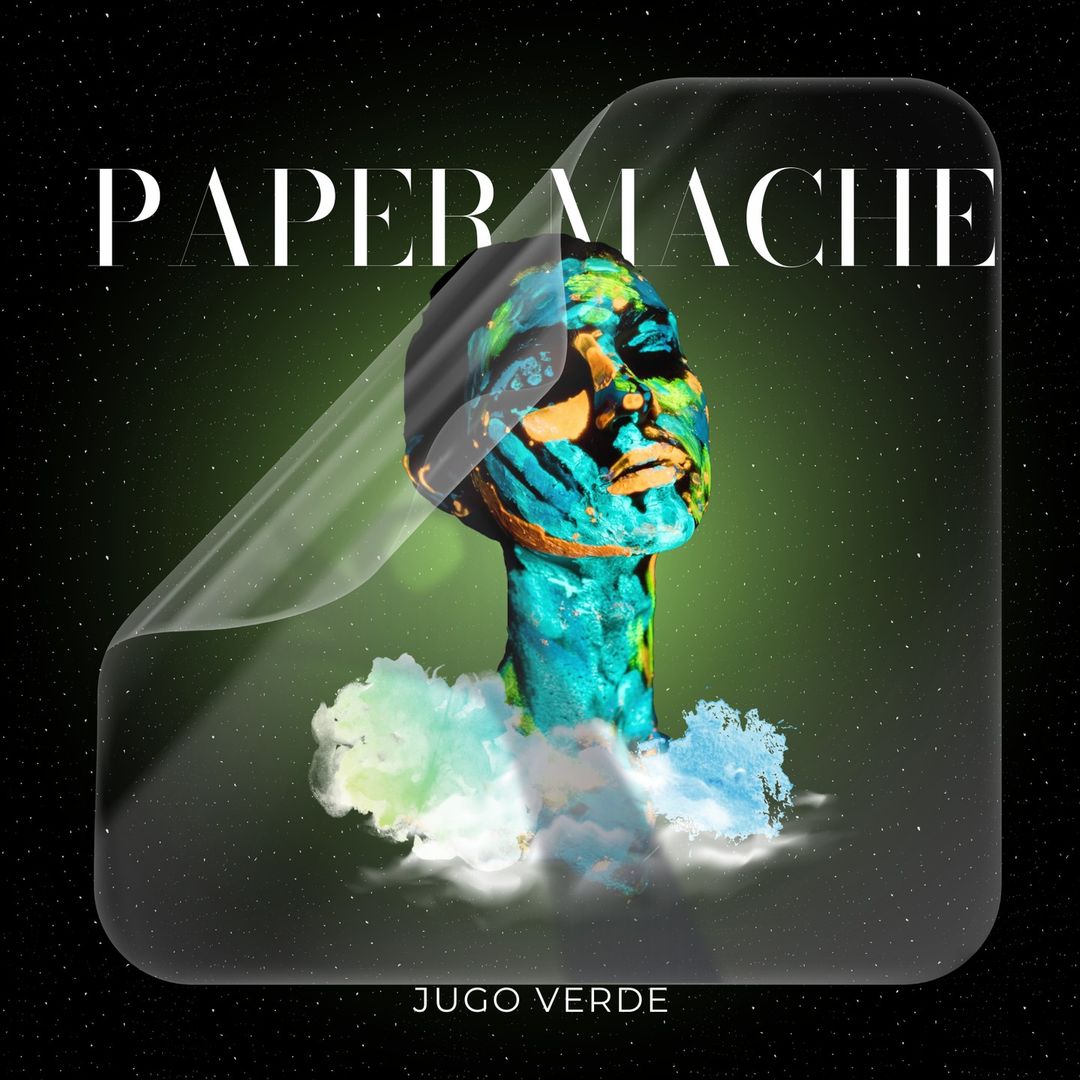 A gorgeous and cinematic new release from Jugo Verde brings on a wondrous and vast soundscape with swelling guitars, and classic feeling vocals that bare passion and tell stories with lush character and it all gets rolled up into this engulfing single.
 
"Paper Mache" boasts a lot of heart and bare some soul with a personal standpoint and a relatable approach that makes perfect sense to almost anyone. 

Jugo Verde clearly isn't one to put up boundaries when writing songs as the presence is strong and the emotional drive is heavy handed and really works well with this beautiful set of textures. 

This was quite a moving song and can cause memories of your own to pop into your head without warning. This is because you feel and think from it. This is super important with real music. You should feel something from it. It's art after all. 

Jugo Verde comes in swinging with such a powerful single even with its subtle approach and undertones of haunt lurking just beneath the surface, this really has awy of touching you. 

It's in the performances as well. It feels so personal and seems like it's just for you to hear and no one else. These are the kind of things that make impactful songs. 

With the release of such a vivid single, we wanted to touch base with Jugo Vrede to see where this actually came from and what may be next for the artist. 

Here's what happened.

TSWS: Okay so let's start with  "Paper Mache". This single has a great cinematic feel to it. Where did this track come from?

Fifteen years ago I wrote a poem called "paper mache" for a creative writing class in college.  I got a B-, which didn't sit right with me at the time (still doesn't) because I believed it was a special body of work.  Turning into a song never crossed my mind until a melody popped into my head years later that gave life to the poem.  I adapted the lyrics based on my ups and downs with love since college, worked with a very talented vocalist, and the song was born. 

TSWS: I'm hearing some great styles on this release. Who are some of your biggest musical influences?

Norah Jones, John Mayer, Lana Del Rey, Childish Gambino, Bon Iver, Drake, David Gray, Dispatch, J. Cole, Kendrick Lamar, Ye, The Lumineers, Ray LaMontagne

TSWS: So how did this all begin for you really? When did you fall in love with making music?

Math and numbers always came easy to me, but when I heard "Slow Dancing in a Burning Room" by John Mayer for the first time, it activated my passion for word play and telling a story through music.  Since then, I haven't been able to turn it off.  I'm fascinated by how music is a cultural common denominator.

TSWS: What's next for you as an artist?

I'm in the process of collaborating with a number of artists across different genres.  There's some fun stuff in the pipeline that I'm excited to share when the timing is right. 

TSWS: What inspires you to write a song?

I used to think it was my past and present experiences that inspire and inform what I write.  While that is definitely part of it, I also believe there's an energy all around us that is trying to communicate.  When I'm in the right headspace and can tune my perception to the right frequency, I'm able to translate that energy into what I create. 

TSWS: What are you doing when you're NOT working on music?

Music is actually my undercover lover.  I have a day job that also brings me joy, but uses very different parts of my brain.  Trying to find the balance between the two is challenging, but fun.

TSWS: Who are you listening to right now?

Ciao Malz, Edwin Raphael, LEISURE, Wyatt Coleman, snny, Toro y Moi, PawPaw Rod, Van Andrew, The War on Drugs, Danny Arcane and many more. 

TSWS: Are you doing live performances?   

As a lyricist/songwriter, I leave the live performances to the pros.  Although doing a poetry slam is on my bucket list. 

TSWS: This single seems like a big undertaking. What kind of advice might you have for other up and coming artists out there?

Make music you love. It'll never go out of style.

TSWS: Before we go, what would you like to say to fans of the music?

To think that there are people listening to my music, let alone enjoying it, is pretty fucking cool.  Thank you for being part of the journey. I'm just getting started...