An Interview With Justine Blazer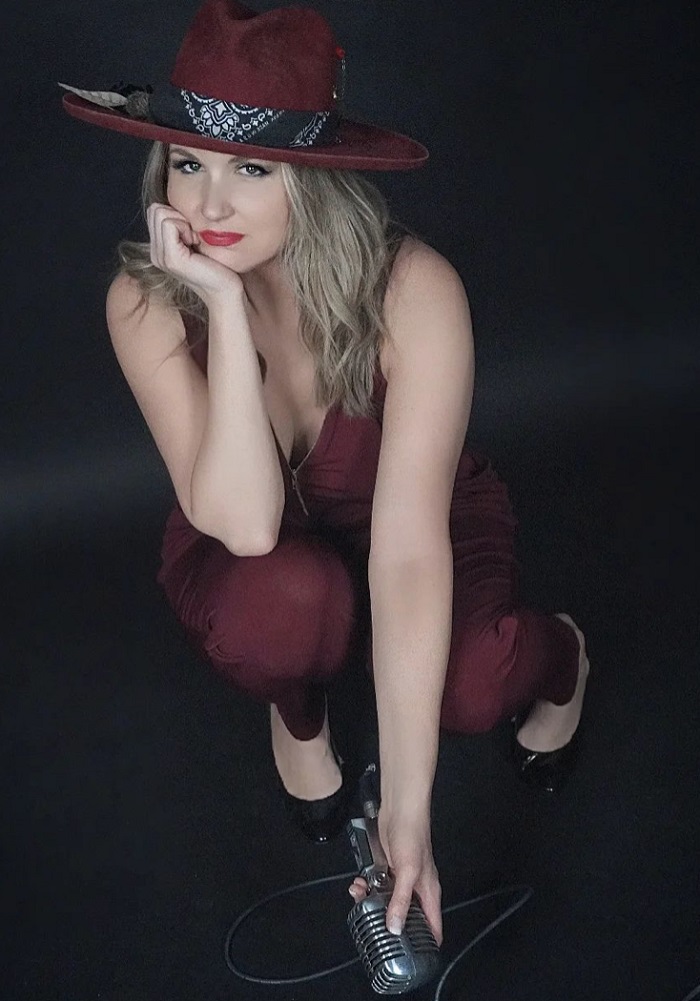 The latest from Justine Blazer showcases a killer attitude and character in the form of pure southern rock complete with addictive hooks and some swagger peppered guitar playing. 
"Bad Love" is an honest and smooth track that really has heart and style to it. It also brings together this country and rock vibes really well with an almost ambient undertone making it a bit cinematic at times. 
This has so much soul its nuts. You just get caught up in her singing straight away and she delivers those parts that get you singing it hours later in your head. 
This track has it all and it's done with taste and a certain gracefulness in the performance that just plain feels good to listen to.
Blazer has that thing about her. That thing where you know it's her when you hear her. It's like you've been listening to her on the radio for years now or something. 
It all feels natural and still perfected. She has quite a presence on this track and it feels like that likely stays with her live performances. 
She's got the little touch of grittiness that makes it real and slightly raw. 
It's built with emotional drive but it's dynamically right where it needs to be. 
She certainly knows what she's doing and this single gets infectious very fast.
With the release of such a killer track, we wanted to have a chat with Justine to find out where this song actually came from and also what may be coming from her next. 
Here's what went down.
TSWS: Okay so let's start with "Bad Love". This single had a genuine country tone and felt honest and emotional. Where did this record come from?
I wrote this with Tom Bender. He worked for many years as a therapist and counselor. I was going through his notes of all of the things he experienced and jotted down over the years. That is where the song came from came from - from real life experiences of one he was counseling.
TSWS: I'm hearing some great styles on this release. Who are some of your biggest musical influences?
I have many musical influences: Judy Garland, Susan Tedeschi, Bonnie Raitt, Joss Stone, Stevie Ray Vaughan, Jimi Hendrix, Alanis Morrisette, Eva Cassidy and more.
TSWS: How did this all start for you? When did you fall in love with music?
I grew up in a musically inclined family. My mother owned a dance studio from the time I was very young. I was always surrounded by it and loved it. 
TSWS: What's next for you as an artist?
I am trying to get charted on the Billboard charts and trying to get a Grammy®️ nomination!
TSWS: What inspires you to write a song?
Life experiences and people.
TSWS: What are you doing when you're NOT working on music? 
Playing with my 2 cats and my puppy.
TSWS: Who are you listening to right now?
My new album of course! On repeat!
TSWS: Are you doing live performances? 
Yes! I play live all the time! You can follow me on social media to see where I'm playing each week.
TSWS: This release seems like a big undertaking. What kind of advice might you have for other up and coming artists out there?
Just be yourself, learn every day, stay humble and enjoy the process! 
TSWS: Before we go, what would you like to say to fans of the music?
Thank you so much for following my journey and supporting my music!