A Pop-Rock Blast Fom Kingdom All Stars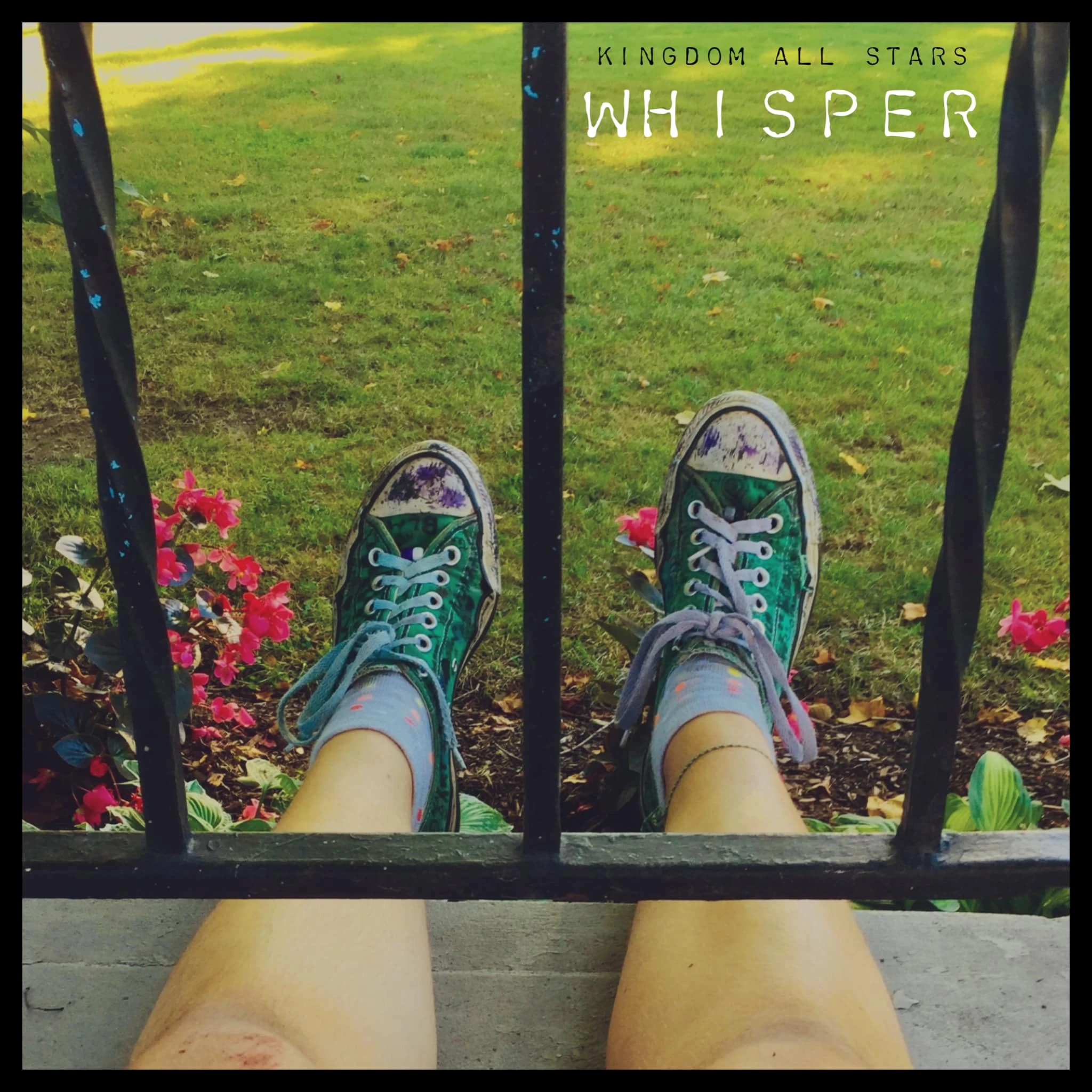 A fresh new release from Kingdom All Stars brings together quite an exciting and colorful array of pop rock that edges on a pop punk undertone and attitude complete with blasting guitars and catchy hooks left and right.
The track is called "Whisper"  and it already feels like a radio hit from the first few seconds of listening to it.  This track is definitely youthful and alive with an infectious energy and a pop style that comes off with such a vibrancy that you just want more and more of it.
Now, perhaps this is because Kingdom All Stars is a band made up of teens. But perhaps this is one of the best things about it.  These kids are young but know how to do their thing, and they do it their own way without anyone else butting in. That's kind of a rare thing especially these days in music. 
No matter what the age is, we definitely need as much music as possible that isn't tied down to boundaries and is a bit freeing in a way and what's more freeing than a pop rock song written and performed by teenagers and giving expression of this point in their life.
The other cool thing about this is that they're amazing. This is a real deal single and it's just done with all the bells and whistles that you can possibly want from a track of this nature.
The guitar tones are perfect, the vocals are right in your face and friendly in a way. Everything about this track is slightly addictive and that makes for a good single without question.
A wonderful effort from a youthful band that's doing their thing and pushing their own envelope by creating new and different music when they release their songs. This is the kind of thing that helps bands grow and evolve as both people and musicians.
I sure will be following Kingdom all stars as they get older even if just to see the kind of music that they end up releasing as this happens. What will change? What will their influences and Inspirations be? Will their genres alter?
I'm sure many of these things will actually happen but for right now it's awesome to hear this single by this band as it puts a stamp on  their timeline right now.
"Whisper"  is danceable, fun, edgy, alive, and feels like a song that you've been missing out on for a long time. Especially if you're into pop punk.
There's a great amount of previous releases including one's performed live, that this band has under their belt already and it's definitely more than worth your time to not only check this single out, but dive into their back catalog as well. 
There are definitely some gems in there.
http://www.kingdomallstars.com
http://www.youtube.com/c/kingdomallstarband
http://www.instagram.com/kingdomallstars
http://www.facebook.com/kingdomallstars
https://open.spotify.com/artist/0MssTkAVtdxNyvfFe1sYkI
http://linktr.ee/KingdomAllStars