LIFE AFTER THIS - The Countdown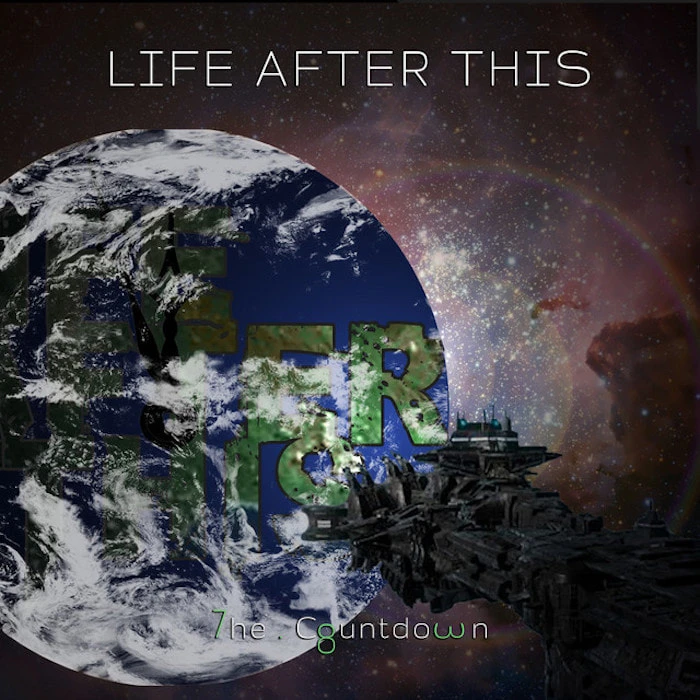 Life After This is a Cincinnati metal band that doesn't pull its punches. On their latest release, The Countdown, this energetic rock collective absolutely scorches eardrums with their aggressive, sinister, head-bang-worthy tunes. "The Meds" is driven by frantic double-bass drum pedals that click manically beneath chugging guitar riffs and menacing lead vocals. It's an electrifying introduction to an album that I know is going to provide non-stop carnage from start to finish. The breakdown towards the end of the song with the silky-smooth solo is so unbelievably satisfying; this band doesn't just offer skillful playing but perfect production. Every instrument shines in this raucous recording. It has a powerful live feel, but it also feels incredibly polished.
"Exigent (ft. Elyssa Girtman)" is an absolutely beautiful collaborative track. It gave me the warm and embracing feeling that Evanescence gave me back in the '00s. Her vocals rise and fall, gliding effortlessly atop the brutal guitar-work; they provide a nice balance to the track, when contrasted with the roaring, growling vocals from Life After This. I really found myself sinking my teeth greedily into the main guitar riff of this song too. It's such an addictive rhythm; my moshing days are behind me, but this brutal tune definitely awakened something in me.
Then there's "Kintsugi." What a surprising change of pace, but a welcome one. I always commend bands that can demonstrate some flexibility in their style. This gentle country-inspired track still has roaring guitars in the choruses, but the melody is far more upbeat and hopeful than the others in this album's track list. I really love the vocals on offer too — it's great to see that the band's lead vocalist can deliver smoothly-sung melodies as well as guttural screams.
The catchiest riff on the entire record can be found on the self-titled "The Countdown." Punchy drumming and emotive vocals drive this transfixing track onwards. I love the dark, brooding choruses on this powerful track — even at the bleakest moments of this record, Life After This still manages to ooze energy and raw menace. I was thoroughly impressed by this output, and I can't wait to hear what these guys have to offer next.