An Interview With Orange Animal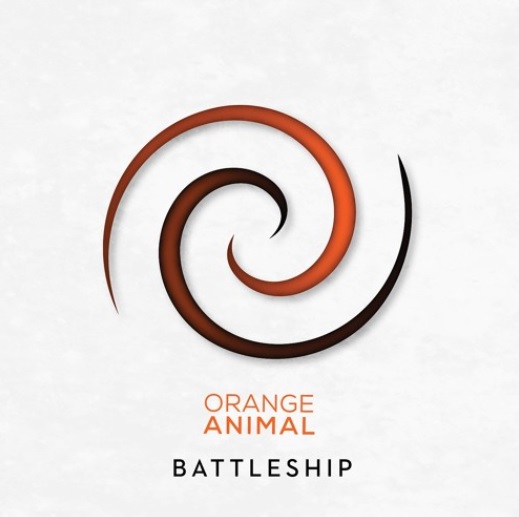 Orange Animal just brought us a deep grooved classic southern rock swagger coated opus that packs in so much real deal guitar work that you feel like you've been missing out for years. 

"Battleship" destroys with wailing guitars, massive drums and belting vocals all taking on such a colorful and soulful character it's addicting as all hell. 
The track breeds the sound we know and love from the late 70's classic rock scene and blends it into a sensational edginess that feeds off of solid progression and a live, in your face attitude. 
As a matter of fact, it actually feels like you just watched them perform live when you hear this track. It's got that energy where the band members feed off of each other's energies and everything comes together with a powerful groove and a shit ton of heart. 
And that is exactly what you want from a genuine classic rock single. Rock heart and soul. Orange Animal captures it all and throughout its vast and massive sonic presence, you can hear the love these guys have for their craft which also makes it , in a way, pure.
Guitar harmonies and melodies sound off with passion and vocals just melt over it all with a great sheen and style. 
If you heard the song on the radio, you'd think you've maybe heard it somewhere before. 
You haven't. But it's got that familiar feel to it. It's energetic and vibrant. It's alive and breathing. It's ferocious, fiery, straight up Rock N' Roll. 
Something we've been missing for some time.
Orange Animal brings that aspect back to life with "Battleship". 
With such a killer release, we wanted to have a chat with the band about where this song came from and what may be coming up for them. 
Here is what went down.
TSWS: Let's start with the "Battleship" single. This track has a great cross of southern soul rock style! Where did this track come from? 
First, thanks for having me. This track came straight from my Les Paul and my Friedman amp. Really, it's just that simple joy of playing guitar and letting loose. There is a certain wildness to it, so I wrote about a wild, jealous love.

TSWS: Love your whole aesthetic! Who are some of your real influences musically? 
I'd say my main influences are Leonard Cohen, Miles Davis, Led Zeppelin and Nina Simone. These are musically where I go time and time again. Most recently, I've been enamored of Brandi Carlisle too. She's just such a brilliant songwriter and singer.

TSWS: When did you guys first fall in love with making music? 
We all grew up playing music. All three of us played music as kids and in bands. It's goes way back for each of us. 

TSWS: What do you think is next for you as a band? 
We plan to release our third LP, "Donut Shopping" in May. And we look forward to playing more shows in various cities across the country. 

TSWS: This single feels like it was a big undertaking. What advice might you have for other bands out there? 
Hustle and just keep writing. The music industry is a tough place. So always write and play from your heart. Write what reverberates with you.

TSWS: What sort of things inspire you all to write? 
I do most of the writing and inspiration comes from so many places. For me, the music typically comes first. After that, the lyrics seem to find themselves based on the feeling of the song.

TSWS: Do you guys write the songs together during rehearsal? 
I usually bring the initial infrastructure of the songs and present them to Bill Derivan (bass player) and Adam Thurman (drummer) and they work their magic. We build out the songs from their. It's such a joy watching them work and bring their musical instincts to it. Really am lucky to have these guys to play music with for the past five years.

TSWS: Do you do any live shows? I know it's not the same as it used to be but are you working out performances? 
We do!  But there has been some fits and starts. But over the past year we've played a number of shows… including a wonderful trip out to LA to play The Viper Room back in October. Was such an incredible time and an amazing venue. We are heading back out to LA this May.

In Cleveland, we've recently played some incredible venues (The Grog Shop, Beachland Tavern and Happy Dog). Cleveland has such a tremendous music scene. 

TSWS: If you won an award for your music, who would you all thank? 
Our families, our fans, the venues and promoters that gave us a chance and each other. It's been a crazy journey so far but worth every second of it.

TSWS: Who are you all listening to right now? 
Last two albums… Brandi Carlisle (In These Silent Days) and Black Sabbath (Black Sabbath).

TSWS: What are you all doing when you're NOT working on music? 
Work and families. 

TSWS: Before we go, would you like to say anything to your fans? 
Can't wait to see you at shows. Really- it's that connection with live music and the moment that is everything.