An Interview With Philipp Spiegl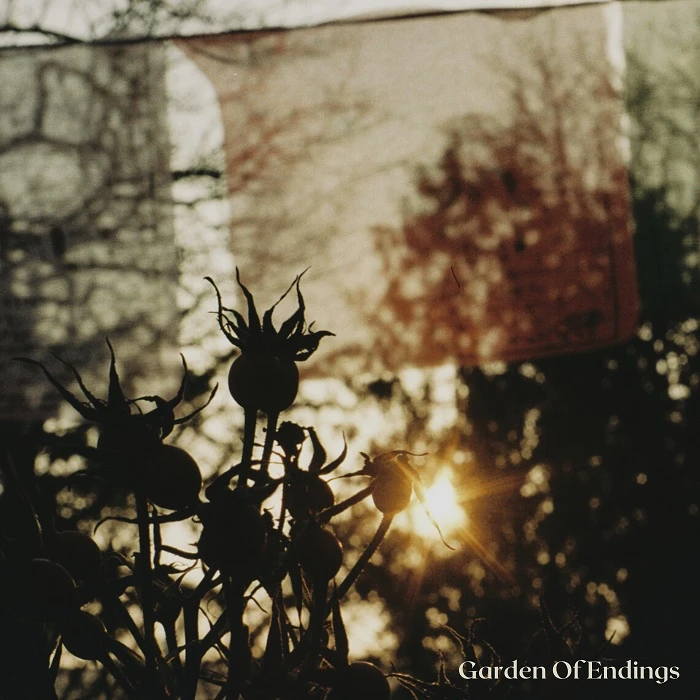 The latest release from Philipp Spiegl brings out a wonderfully woven and performed single that blends a warm and crisp soundscape that is composed of both folk and classic rock undertones.
"Garden of Endings" is quite a beautiful song and showcases some of the artist's personality and character while giving something that enables you to paint a sort of picture at the same time.
This track has a wonderful vastness about it that makes it feel sort of big and it does this without losing that contemporary vibe or that touch of commercial edge that it boasts as well.
The guitar sections are lush feeling because they're layered and harmonized at times and it makes everything more full-bodied and sort of floaty.
So there is this element of a type of fantasy toned feel as well but it's all part of the full experience which comes with some really well laid out hooks that are subtle but end up bouncing around in your head after the song is ended.
So this was clever in a way because it was arranged with attention to detail but the delivery on it had a touch of softness to it and those dynamics really made everything work.
The vocals have a bit of swagger which helps that presence as an artist and that character I spoke about earlier to come through even more as the song plays on.
They have this sort of wondrous bendy feeling to them that lets the whole song in itself feel like it's alive and breathing.
This aspect I absolutely loved because it helps you kind of step into his world a little bit and I think that that's an important aspect with songs like this.
I think you need a little bit of an escape to come back from with certain kinds of music.
It feels good to be able to go into the mind or emotion of the artist when he wrote the song while you're hearing it and not all songs can pull that off but this one certainly does.
So the song has layers and there's a little bit more than meets the eye at first glance or listen I should say.
Which makes it all the more fun to listen to a second or third time.
With the release of such a well woven single, we wanted to have a sit-down with the artist to find out where this actually came from and what might be coming up next for him.
Here's what happened.
TSWS: Let's kick things off with "Garden Of Endings". This single bright and honest feel to it and the way the lush guitars felt it made it almost cinematic!  Where did this track come from?

I love the Brazilian guitar player Baden Powell, and last summer I listened a lot to his music. I have this little garden and I'm building a small cabin there, and after a day's work, I would sit down, have a beer and listen to either Baden Powell or the Beach Boys.  I, then, just kinda mixed a Latin-inspired guitar riff into a 70s-sounding song. The riff never made it into the final version, but the chords stayed.

TSWS: When did this all start for you? 

I have been a musician for more than 10 years. I started as a Solo Artist around 2018.

TSWS: What inspires you to write a song?

Mostly places. I love traveling, and I love landscapes, and I found a way to transform landscapes into musical ideas. Everything I write is rooted in a place and my emotions toward it and my memories connected to it.

TSWS: This song has some great styles! Can you give us some of your top musical influences?

I grew up in the 90s, so my favorite band of all time is blink-182, who would have thought?!  Then I fell into the indie rock rabbit hole and, just like Alex Turner, just wanted to be one of The Strokes. These days I enjoy Jazz from the 50s and 60s, but also instrumental music, and Leonard Cohen forever.

TSWS: What are you all doing when you're NOT working on music?

I'm working on my debut Novel

TSWS: Who's in all your headphones right now?

My on-repeat playlist on Spotify says: Duke Ellington, Bill Evans, Lana Del Rey,  Sleater-Kinney, Richard Swift, and Trash Talk

TSWS: Are you doing any live performances right now?

I'm booking shows for summer right now. There will be a concert on 01.04. 2023 in Vienna, the rest will be announced soon. Check out my socials for more information.

TSWS: This single feels like a big undertaking, is there any advice you'd give to other up and coming bands out there?

Don't play by the rules, but play what feels true. The truth is the only thing that's important

TSWS: What can your fans expect from you in the near future?

More concerts with a live band and hopefully a new Album soon

TSWS: Before we go, what would you like to say to fans of the music?

Thanks for listening and thanks for caring. It's the best gift one can receive.