DOUBLE CLICK TO EDIT TITLE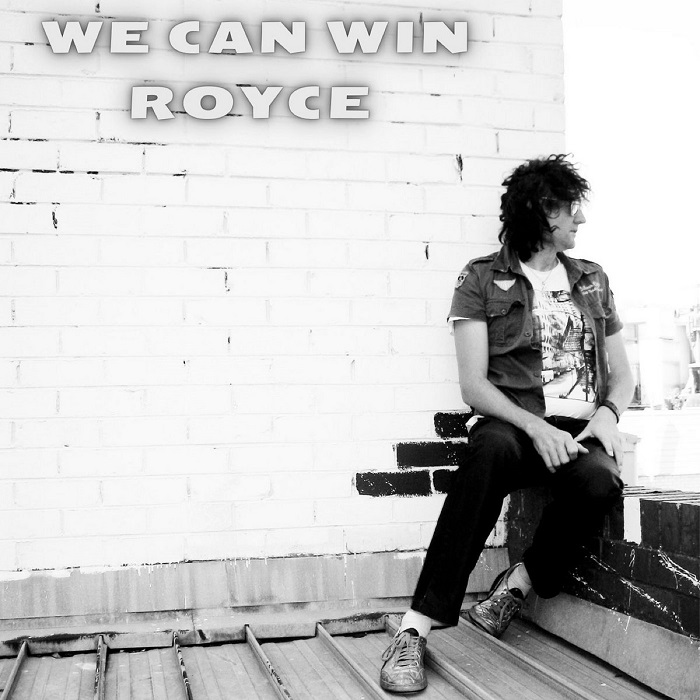 Royce just gave us a full length, high octane, hard hitting rock record that beckons classic rock in all the best ways possible and feeds from addictive choruses and catchy hooks from start to finish. 
The We Can Win album is jam packed with edge guitars that come with a high end sonic fuzztone and swim along with the vocals, synths, and pounding drums. 
This feels like arena rock at its finest. It feels like something you've been listening to for decades. The aesthetic is pinpointed and nailed and Royce really knows how to give it his all for every single track on this thing.
This record is completely anthemic and features massive soundscapes, slide guitars, and layered textures of gorgeous rock n roll that crawls under your skin and makes a home in your brain for days on end.
We Can Win is an upstanding rock opus that touches on nostalgic and beautifully woven songwriting, powerful harmonies, and fists in their sing-alongs.
Organs fill the space and give songs additional energy and you just really want to see this live in front of you because it would be such a crazy show. 
Royce has taken our favorite aspects of bands like Kiss, Queensryche, Journey, Motley Crue, and more and rolls them all into this wonderfully perfected masterpiece.
Guitars are outrageous and lush, just the way you want them to sound. Hints of Bowie peek through at times and you can picture the set of records this guys had as a kid. 
How rock music took over his soul and life. If this is the outcome of such a thing then all those bands have done their job damn well.
They inspired someone to pick up a guitar and sing. 
To write gigantic songs and epic rock with all the passion you expect.
By half way through the record you know what you are hearing and how in depth this record actually is. You have to go through the whole album to really get pulled into his world completely. 
It's a great journey in rock. Worth every damn second.
Now look. We tried our best to give the record justice but words just can't do it properly. Listen to this record.