An Interview With Science Penguin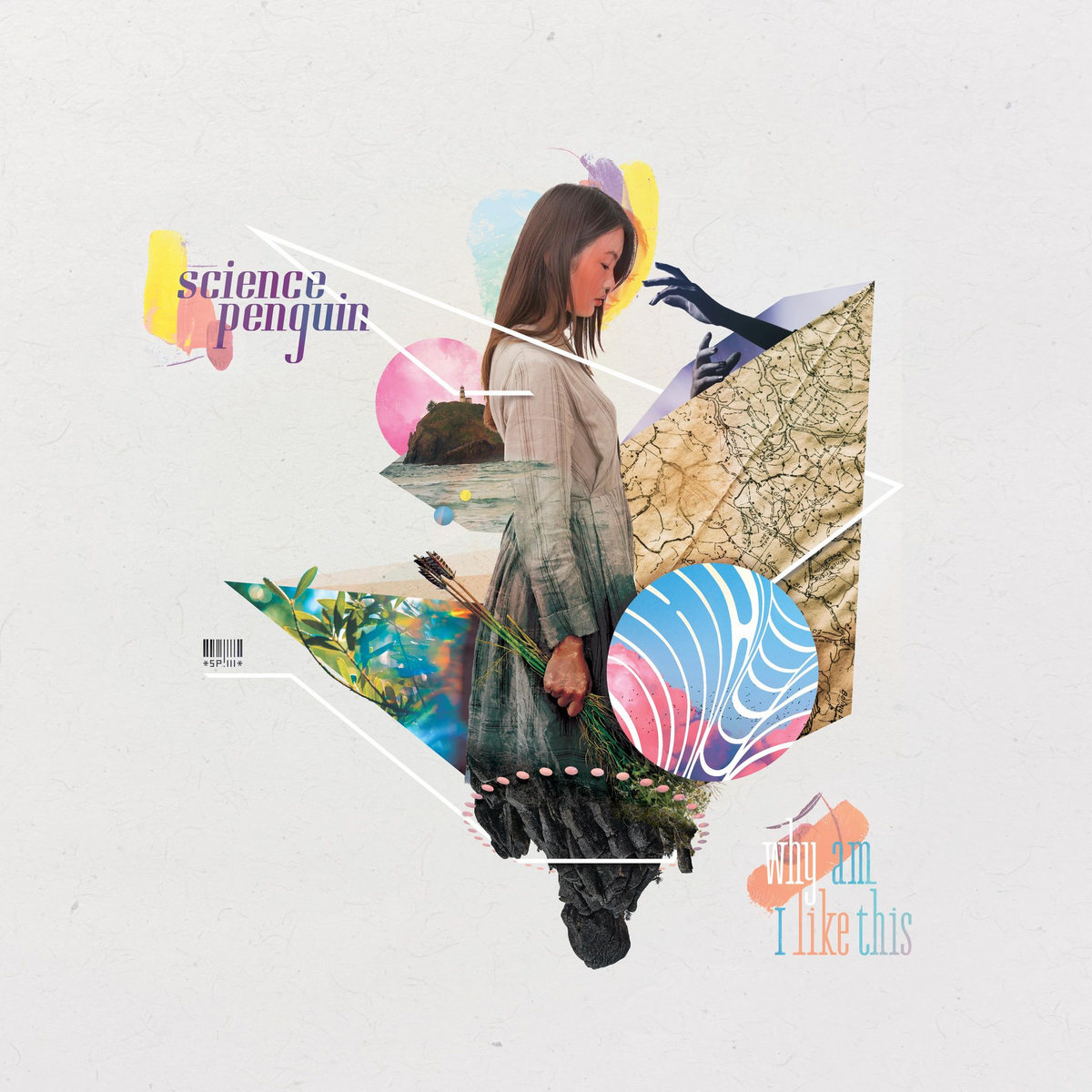 A new album release from Science Penguin just dropped and it's a mind bending experimental math rock record that takes some outrageous time signatures and blends them with catchy riffs, melodies, ridiculous bass tone by the way, and the drumming is so good, it's almost hard to keep up with. But you do, and it's amazing. 
The Why Am I Like This? album features blistering guitar work that's performed with such perfection and intricacy that it's nuts. And the band all do that. The entire band is just in such a state of future minded musicianship where the focus is incredibly on point and throughout it all they make the songs fun, catchy, cool, and each takes you to a different place altogether which is pretty much the best part of it . 
These are like chapters that belong to some kind of film. Each one is a new scene or setting. Each feel is fresh though that tone is still there and evident. 
You can clearly tell this was a major passion project for the band and every single second of every single song is literally flawless. 
The songs bare emotion and storytelling through textures, riffs, and sound. 
It's all very impactful and there isn't one instrument that out does another here. 
The players feed off of each other's energies and ride the storm keeping in mind each change big or small and making sure they know what's next but all the while, feeling the vibe and flowing with it somehow. 
This record gets really heavy too. It's great hoe metal it actually gets while remaining so mathy and melodic, progressive and fun as all hell.
This was quite a massive musical ride to embark on but incredibly worth it and when you're done, it leaves you with something you didn't have before.
Science Penguin took this to a new level in a way and really just polished everything up and gave it a sense of meaning while they were at it. 
All of that isn't easy to accomplish.
With such a killer record, we had to have a chat with the band just to find out where this all came from. 
Here's what happened.
TSWS: Okay so let's start with the Why Am I Like This? album. This record has an incredible math rock style to it and super memorable riffs!  Where did this album come from?
 This album has been in the works for most of the last 2 years! The pandemic started shutting everything down right as we released our previous album, so we had nothing else to do except start working on new music.
TSWS: I'm hearing some great styles on this release. Who are some of your biggest musical influences?
CHON, the Fall of Troy, the Contortionist, Periphery, Intervals, Animals as Leaders and Protest the Hero are all really big musical influences on us
TSWS: So how did this all begin for you really? When did you fall in love with making music?
Both of us started learning our instruments around the same time in middle school and it just took off from there and never stopped
TSWS: What's next for you as a band?
Right now, just getting back into the swing of things playing live shows as often as we can, and eventually getting out on the road for a bigger tour next year
TSWS: What inspires you guys to write a song?
About half of the parts are things I'll come up with at home while practicing, and then I'll take them to band practice and start fleshing them out and a lot of things have just sort of come together while jamming together.
TSWS: We don't really have one singular method to writing songs they just sort of come together in pieces over time!
What are you all doing when you're NOT working on music? 
We are working stiffs with day jobs, but mostly just gaming haha
TSWS: Who are you all listening to right now?
All of the artists listed above for sure! Recently have also been listening to Satyr, Pulses., Amarionette, Nova Charisma, and Giraffes? Giraffes!
TSWS: Are you doing live performances? 
Yes, we have just recently started to get back into playing live shows! Right now, we've only got about one each month but we are looking to do some more frequently this fall
TSWS: This album seems like a big undertaking. What kind of advice might you have for other up and coming bands out there?
This album was indeed a monstrous undertaking and took WAY more time than we anticipated.
Just take your time and make sure that it's done the way that you want it to be done
TSWS: Before we go, what would you like to say to fans of the music?
Just thank you, for listening to our dumb little band! It means a lot that people listen to our music almost every single day.