An Interview With Takeover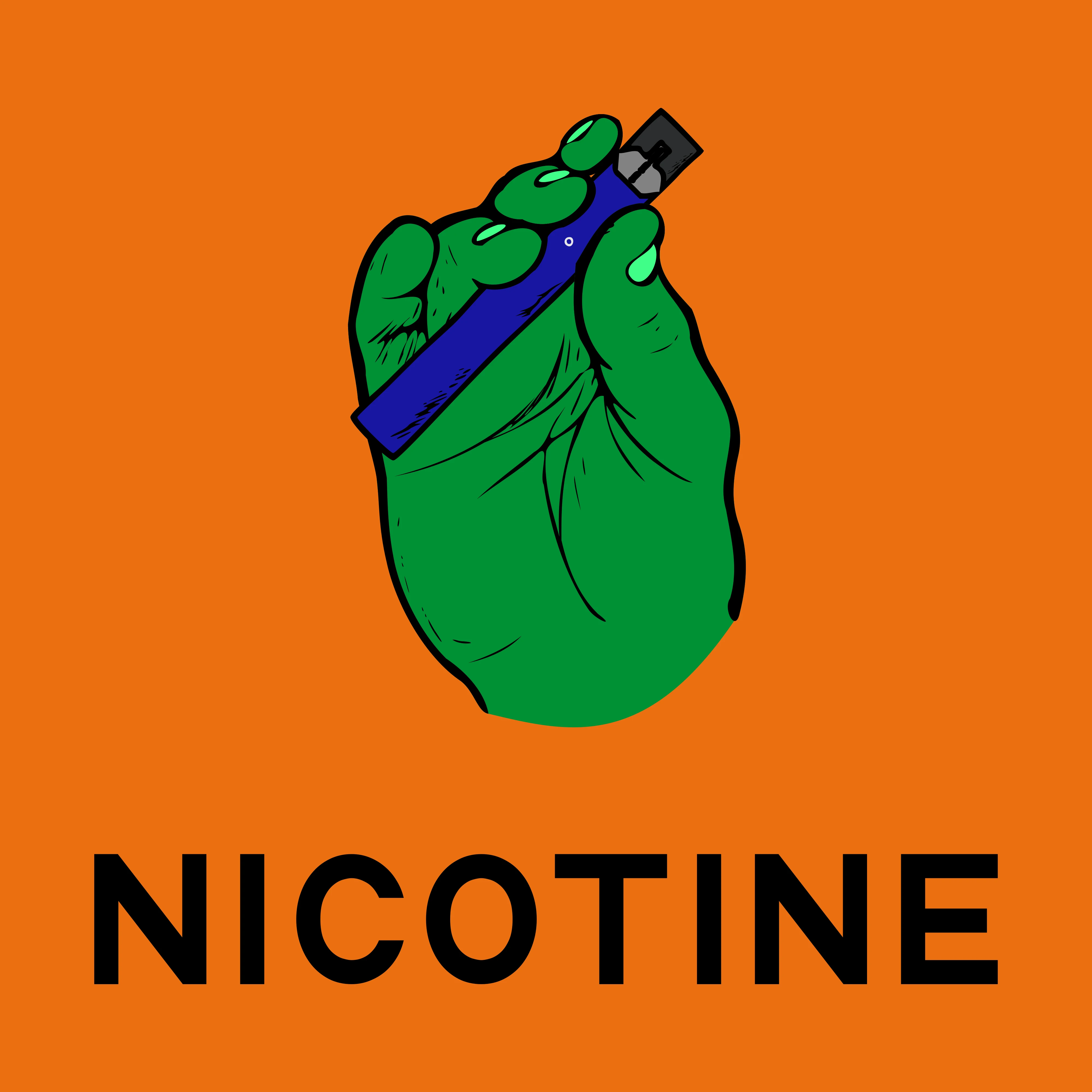 A single release from Takeover hit that pop rock sweet spot and does it with a youthful and energized Swagger that feels addictive and packed with character from beginning to end.
"Nicotine" has a lively attitude and pulls off a massive and open chorus that bounces around in your brain for hours after the song has ended.
This track is absolutely bursting with this infectious vibe that sort of takes you to a different place and keeps you there.
And you can hear elements of pop punk and classic rock strewn throughout the course of this single and it also has these cinematic moments that sort of swirl around you.
One of the coolest things about this track is their performance because it almost feels like it was recorded live on the floor and the players were feeding off of each other's energies the entire time.
Something like that is pretty difficult to capture on recording but these guys pull it off really smoothly and it actually makes you want to see them live because it feels like they put on a hell of a show.
This came through very bright with lots of color and little hints of edginess but done in a subtle format so that you just get tastes of it.
You can tell from the songwriting alone that this band is put together from some seasoned musicians and they have a serious love for their craft because there's a lot of heart in this track and many other tracks that they've released.
As a matter of fact one of the best records I've heard in a while is there live at the Bowery Electric album which is just momentous and portrays the band's presence so well that it's crazy.
But getting back to "Nicotine",  this is one of the best ways to introduce yourself to Takeover because you get such a good feel for their overall vibe off of this one and that in itself is really what's so addictive about these guys.
Like I said earlier, there's so much character to the band itself and it comes through in these songs so well that they feel familiar like friends.
It's almost as if you've been hearing these songs on the radio for a few years now but didn't realize who it was.
I love songs like that. Songs that feel like seeing a family member you haven't seen in a while.
You just want to share that love with everyone around you.
All in all these guys rock it and this single is super refreshing but also comfortable at the same time and with its release we wanted to have a chat with them to see what this track is actually about and what might be coming up next for the band.
Here's what happened.
TSWS: Let's kick things off with "Nicotine ". This single had such a genuine pop-rock approach to it!  Where did this track come from?

ALEX (Rhythm Guitarist/Songwriter): This is one of our oldest tunes and it was written by our lead guitarist Young Mark when he was about 17. It was originally called "Wine Flavored Wood Tip Black & Milds" but we suggested to him that the hook might be catchier if we just simplified it to "Nicotine". And the rest is history. 

TSWS: When did this all start for you guys as a band?

ALEX: About 5 years ago our singer Dylan answered one of my Craigslist ads looking for a singer and we met up at a studio in Midtown (New York City) for an audition. He's since said that because we met up on Craigslist he thought I was gonna murder him or something. And I may have if he wasn't such a good singer. After that we decided to start a band and we found the rest of the guys over the next few months. All via craigslist. Had some absolute nutjobs come through for auditions but those are stories for another day. 

TSWS: What inspires you to write a song?

ALEX: Well we all write a bit differently so I can speak for myself. It's usually inspiration derived from last minute panic. The rest of the guys will say "have you got any new songs" and I'll say "yeah of course". Then I'll have to write the fuckin thing on the way to the studio while riding the subway. Our tune "Plastic 40s" was written while stuck in traffic in the Lincoln Tunnel. And now it's our big energetic show closer. But yeah, for me it's either written in 15 minutes or it takes years to perfect. 

TSWS: This single has some great styles! Can you give us some of your top musical influences?

ALEX: I think we influence and inspire each other. I know that our singer Dylan wrote the words to "Never Get Tired (Of Loving You)" about our previous bassist Chandler. Unfortunately we had to fire him for stealing our "Takeover" branded stickers. In the end the song title wound up becoming a bit ironic. Outside of that though there are just too many influences to list. But we all bring a different influence to the songwriting process while also remaining under the same big umbrella. 

TSWS: What are you all doing when you're NOT working on music? 

ALEX: Usually going to the bar. We'll either have a scorcher out in Sunnyside, Queens where Dylan lives, or they'll come down to Bushwick, Brooklyn where our new bassist Dan and I live and I'll cook em something on the grill and then we'll go out and have a night. We also watch premier league soccer or go to a Yankee game or something. For about 5 years now we've been meaning to go to an NYCFC match but we can't bring ourselves to go all the way to the Bronx to watch MLS. But I don't really know outside of that. Most of my free time is spent working on music in some capacity. I suppose I just got a new humidifier which is absolutely amazing so recently I've just been sitting around watching that. 

TSWS: Who's in all your headphones right now?

ALEX: In addition to the usual suspects for me (The Beatles, The Kinks, Lou Reed, The Strokes, Titus Andronicus), I've been loving the new Alvvays album (if you can even call it new at this point). I've also been listening to a lot of Wolf Alice and Courtney Barnett as well. I just started getting into Wet Leg and they're awesome. I recently got a "Best of Fats Domino" vinyl which I've been playing a ton as well. 

TSWS: Are you guys doing any live performances right now?

ALEX: Yeah we have our first show of the year on March 31st at the Bowery Electric with our friends from the band "Heavenly Faded" in support. I'm starting to plan some tours for the summer and we're thinking of going to Nashville and Boston with some other stops on the way. Not sure when that's gonna happen though. Right now all we have on the books is the 3/31 show at Bowery. It's gonna be Dan's first show as the Takeover bassist so we'll see how he handles the tabloids and the bright lights and all the Takeover groupies kicking down the green room door.
 
TSWS: This single feels like a big undertaking, is there any advice you'd give to other up and coming bands out there?

ALEX: Yeah, if you rent a rehearsal room in the "Music Building" on 8th ave in Midtown Manhattan, use the elevator as little as possible because it looks like it's from the 1800s and I got stuck in there a few days ago and thought I was gonna die. Take the stairs if possible. Either that or I'd tell young bands to make sure to focus on the music first and the business/managerial stuff/all the other bullshit will fall into place. But mostly the elevator thing. 

TSWS: What can your fans expect from you in the near future?

ALEX: Well, we'll have the tours I mentioned. We've got some new tunes in the pipeline that are close to being finished and then some more that we're recording right now. The shows are gonna be bigger and better and so are the new singles. 

TSWS: Before we go, what would you like to say to fans of the music?

ALEX: You're welcome.