The Gritty Good Time Sound Of The Harlem Racket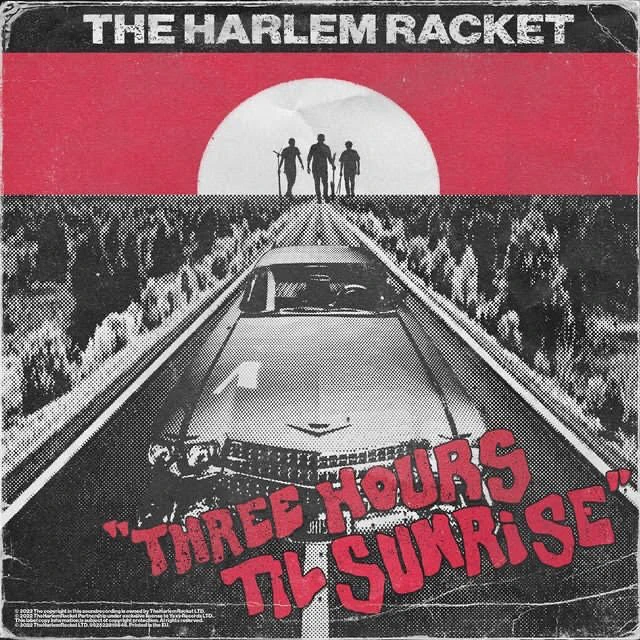 An up coming EP release from the Harlem Racket brings on one hell of a gritty good time with a swinging rockabilly undertone that bleeds into punk, alt-rock, and more complete with loads of vocal Swagger and the feel of a live performance right in your face.
The Three Hours Til Sunrise EP is one of the best times you'll have cranking a record and the whole thing makes you want to get off your ass and dance around the living room.
The attitude across this record is perfect and you can really feel the love for the craft that these guys have because that bleeds through with every note.
You get touches of southern soul and the cinematic vibe as well at times while vocals just hit hard and let loose right along with the rest of the band.
An endlessly fun release with an attitude and a feel that becomes quickly infectious.
The guitar tones are stellar and the feel of how the players vibe on each other and feed from their energies is insane and also part of why it feels like a live performance.
The EP is five tracks and you get a good span in those songs which all in all actually feels like a longer release than it is.
Certain tracks have darker edges to them and others have a fists-in-the-air sing-along vibe but either way, this record has its own atmosphere.
It's got loads of surprises and choruses that just stick in your head and bounce around for days on end.
The only way to get them out is to pump this record again.
The whole thing is rowdy, brooding, danceable, addictive, righteous, and thrashes out with a graceful and tasteful approach.
These guys know how to rock and do their thing as they pave their way on their own terms.
You can hear a mass amount of influence bleeding through during the course of the EP and when it all Blends together it's something to be in awe of.
This was a damn good time from start to finish and even though there are gems, listening to the EP in full is definitely the way to go with this one. And do it loud.