The Little Wretches Drop An Addictive Full Length Album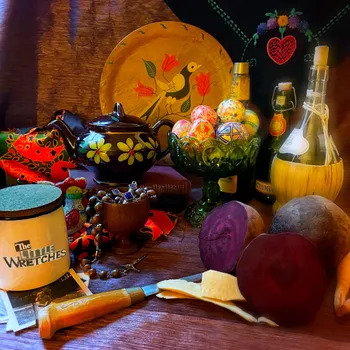 The Little Wretches just dropped a super fun, danceable, pop rock album that touches on classic late 90's underground rock and brings a soiree of colorful tones and textures along with it. 
The Red Beets & Horseradish album is a great time and comes together with humor and an energy that you can;t really beat. 
You can hear those classic rock influences in there but the songs also have anthemic choruses and robust rock riffs to go along with massive vocal sections that you just want to stand up and belt out with the band at any given time. 
There is a sweetness to the record that sticks and is always there in the music itself. 
Vocals have this swagger to them that makes you feel like you're talking to a friend.
It's almost like a cross between Tom Waits, The Rolling Stones, and The Presidents of The United States of America. 
It's quite a quirky but addicting mix of style and the guitars are outstanding throughout the whole damn thing. 
These guys get your attention and keep it. You listen to what he's saying. Lyrics are depicted with so much detail it's crazy.
Most songs feel like they were almost meant for you.. They are relatable and tell stories in a Country music way but without being country music at all. 
This record is huge and has such a killer array of songwriting and rock undertones. From folk-rock to garage rock and everything in between.
You really have to listen to the whole record and it hits you just right.
Taking real life stories and situations and spinning them into these humorous tales and points of view is genius. 
The band feeds off of each other's energies and it makes everything feel like a live performance. 
This was a really attention pulling album so make sure you have some time. 
It's worth your time though. So make some. You'll be happy you did.