The Sean Smith Quartet Drops A fresh Jazz Single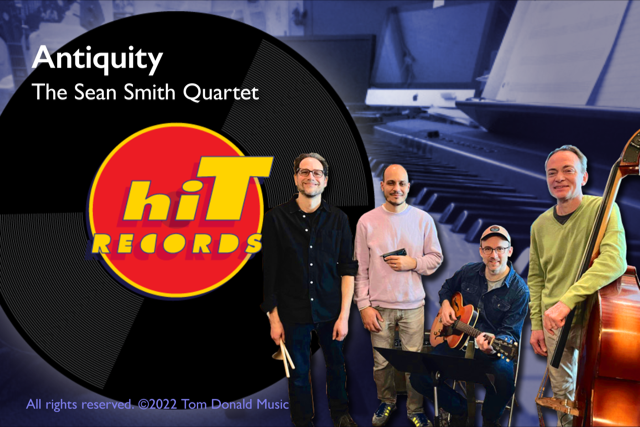 A new single from the Sean Smith Quartet brings a classic jazz feel with a mellow and smooth style and some tasteful instrumentation to bring a great cinematic undertone. 
"Antiquity" is a beautifully woven single that speaks for the musicians involved as they each have such a graceful approach to their performances as harmonica is perfectly played with dynamic range and a sort of slick swagger. 
Guitars have a classic feeling and boast this vintage tonality that feels genuine and warming. As a matter of fact the entire song feels warming. Upright bass and drums are outstanding and bring the song together with flavorful taste and it all feels like a hug from a loved one.
These guys certainly know their instruments and you can just feel that seasoned style coming from everyone.
In true jazz fashion it seems like the players are feeding off of each other's energies and it all fits together like puzzle pieces. 
Everything falls into place just right and it sends you into this memory inducing drift that you honestly don;t feel like leaving. 
This is the kind of stuff you grew up with as a kid in the 80's and 90's on the east coast. You get this pure jazz in the city feel and the music can't be beat.
It has a lushness and relaxed approach that puts you at ease and lets you think and float around and your head.
You get the urge to see these guys live in person pretty much straight away. You want to watch them perform and do their thing and there's literally nothing like live jazz music. 
There is so much to it and yet it has a simplicity at the same time. 
"Antiquity" manages to capture all of that and very quickly has you listening as the music swims around you. It does flow so well that it's addictive. 
The song is alive and breathing and this is just what you need right now.