A Blistering New Single From Wicked Envy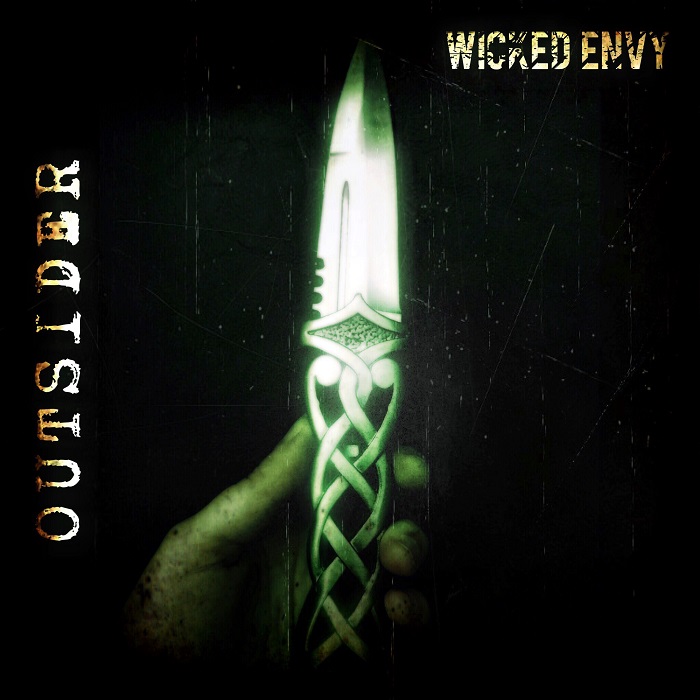 A new single and video release from Wicked Envy brings the high octane alternative rock with a gritty fuzztone bass, edgy guitars and vocals that bring attitude and character that all come together into an explosive chorus that leaves a mark for sure. 
"Outsider" is oozing with rock everywhere and in several influenced styles from classic to metal and most inbetween. 
The track boasts some killer lead guitar solo action, and a massive sonic presence. 
This track is like a sucker punch to the gut, and ewe mean that in the best way possible. 
The thing is, this is catchy as hell also. It's got this belt out loud with the band arena rock feel to it that comes through crisp and colorful but it never loses that slightly dark undertone and that's part of the staple feel of this band. 
It's got an infectious energy and swagger to it that sticks with you enough for you to want more. 
This release had an outstandingly fun soundscape and in a way the way the song is written and arranged brings to mind classics as well. 
Each instrument is sort of featured and has it's own solo section throughout the song and the whole thing has an alive and breathing feel to it. 
You can also tell the whole band had a great time making this single. It's almost like everyone is feeding off of each other's energies. 
The vocals are just perfect. They're tasteful and with just the right amount of edge and it all falls into place. 
What's also quite awesome is the music video that accompanies this track. 
You can see the actual presence of the band and lead vocalist and they all have such a love for the craft it's almost intimidating. 
Wicked Envy is paving their own way in the rock world and they are doing it right. 
But hey, don't take our word for it. Check out the video and see for yourselves.