A Welcoming Indie-Pop Style from Zach Inoue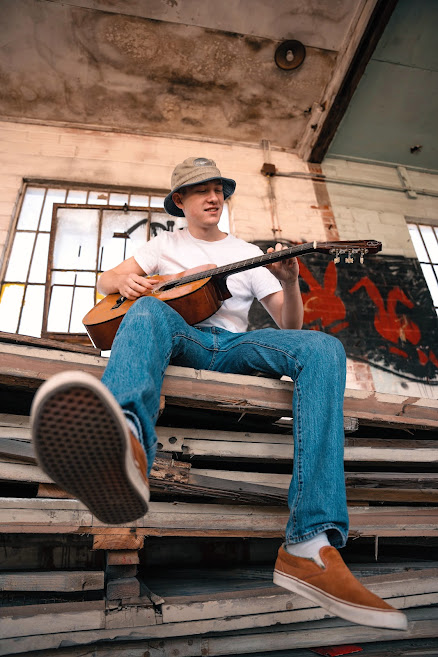 A new single from Zach Inoue brings on a crisp and refreshing feeling indie-pop single that has a wonderfully freeing feeling to it as acoustic guitars strum on and synths swell in the background to melodic and straight forward vocals. 
"Faded" is a beautifully written single that has this lush simplicity to it that makes it very catchy although those vocal melodies help as well. 
The track gets a bit more vast as it goes and more effects are incorporated, backing vocals start popping in and everything starts to swim around you as you get washed away with it all. 
This is produced well and exists in this half lo-fi lane that fits just right for the feel of the track. 
The keys and guitars work well together and the whole this really has a nearly perfect indie-pop tone. 
The songwriting is excellent and the song has a great sense of freedom to it.
What's cooler still is that it comes with a sped up version of this single as well as one that's slowed down. All of them somehow offer a different feel and it's amazing how just a change of speed morphs the song so much. 
Really cool idea there. 
Of course the original version has that special something that makes it more heartfelt and welcoming in a way. 
This was great and we hope for more from Zach in the near future as he has already shown some outstanding approaches to his music. 
We need more of that outside the box thinking.