DOUBLE CLICK TO EDIT TITLE
An Interview With Ian West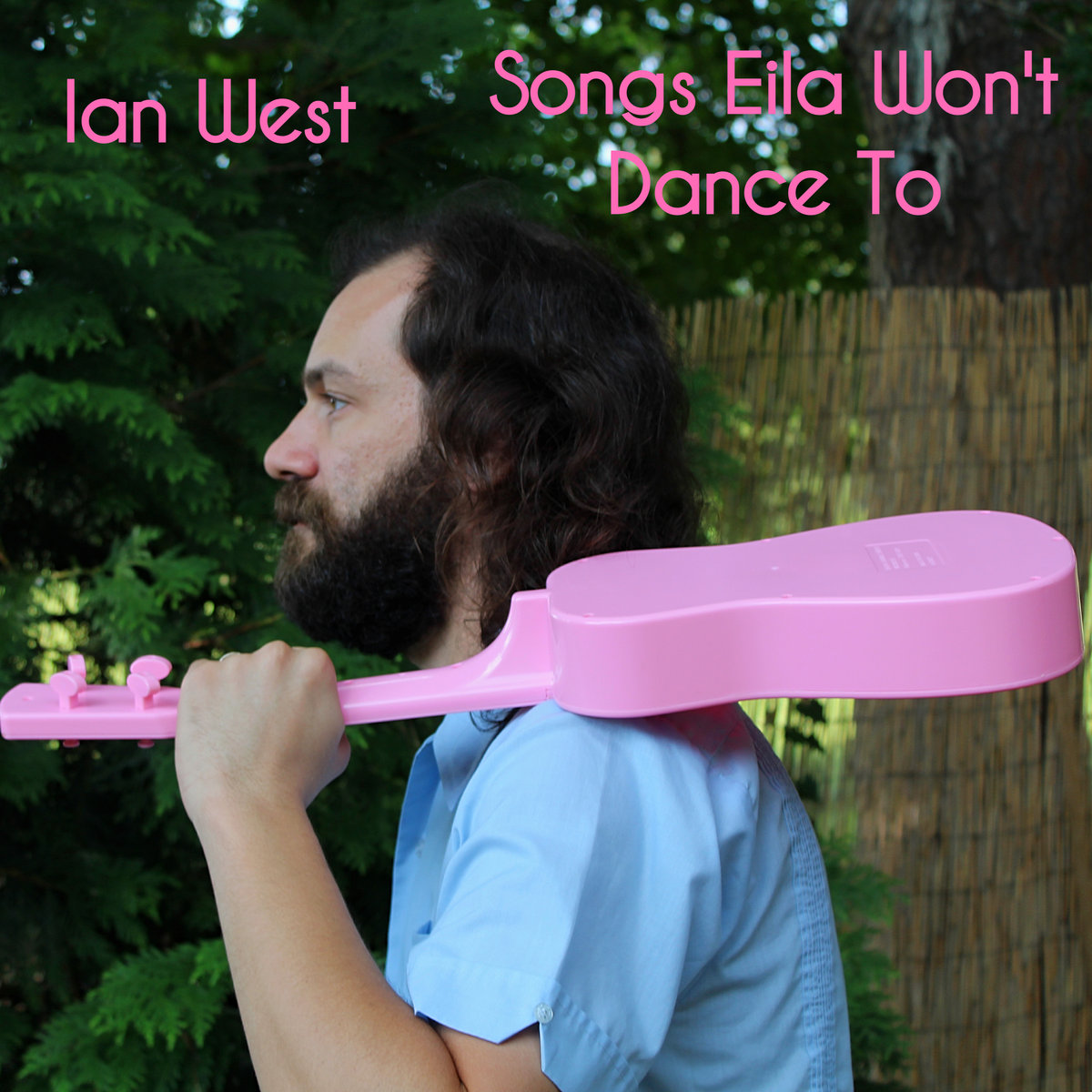 An EP release from Ian West hits that alt-pop sweet spot with a loose 90's folk-rock undertone that brings feels like Weezer, Violent Femmes, and Beck together for an all out session. 
The Songs Eila Won't Dance To EP is lush with addictive lyrics that are done with an incredibly fun phrasing style to go along with the catchy and colorful tonality of the whole thing. 
The songs are super fun and give off the vibe of listening to classic Pavement. They are rough around the edges in a good way. They are alive and breathing and all have tons of heart and a carefree feel that you just get stuck on so quickly it's crazy. 
Now, there are some outstanding guitar sections and parts all over this record and at times songs even give off a hardcaore classic folk vibe that sounds like something from an old western film. 
These songs all come from someplace real. That part is easy to pick up on. 
They each bring a little something different to the table but always stick to that semi-quirky lyrical style and 90's underground rock vocal that makes it all so damn catchy in the first place.
You can really hear some outstanding influences peeking through and West performs with a passion that comes through in its own way which is quite fun and unique. 
There is also something about this record that makes you feel like you get it. You listen to a song and sometimes there is so much going on lyrically you have to start it over just as it ends but after a few listens you realize just how much you connect with what is being said.
It's got swagger. It's like 90's swagger folk-pop with a flare for hooks that feel comforting. 
In short, this is an amazing release that all ends up being a damn good time. 
We need this. We need 'not too serious but still touching on things that matter.' 
With such a killer release we wanted to have a chat with Ian West about where this all came from and what may be next for the artist.
TSWS: Okay so let's start off with the Songs Eila Won't Dance To EP. This record has a great sort of 90's garage pop feel to it and it's quite addicting, Where did this EP come from?
Thanks. My previous releases are kind of more straightforward folk records. With this EP, I wanted to try to expand the sound a bit and bring in some more uptempo rock elements. I haven't put new music out in about seven years so this EP is kind of musically summing up the last five years or so. The guys in my band brought it to life for sure.
TSWS: I'm hearing some awesome styles on this track. Who are your biggest musical influences? 
My earliest influences were a combination of classic and 90s rock like Zeppelin, Hendrix, Pearl Jam and R.E.M. When I was a teen I loved the garage rock revival stuff like The Strokes and The White Stripes. Then I got deep into folk singer/songwriters like Bob Dylan, Leonard Cohen and Neil Young. I would like to think that bands like Silver Jews, Bright Eyes and The Velvet Underground are influences as well.
TSWS: So how did this all start for you? 
My dad is a huge music fan so I heard a good range of stuff growing up. Everything from rock to punk to R&B to classical and jazz. I told him I wanted to play guitar and he found me a barely working yard sale guitar. After a couple of months, I guess I showed enough enthusiasm to convince him to buy me a different guitar that at least stayed in tune for more than two minutes. I played in bands with friends in middle and high school. Then I got deep into Bob Dylan in my late teens and started trying to write my own songs.
TSWS: Do you produce your own stuff?
Yes. I certainly give credit to the guys in my band as well on this record: Mike Little, Dan Stoeckel and Sean Parker. Also Drew Carroll engineered the recordings at The Bomb Shelter Studios in Nashville. I had a good idea of what I wanted but these guys made it happen.
TSWS: What are you performing on the EP aside from vocals? 
Acoustic and electric guitar.
TSWS: What's next for you as an artist? 
I am hoping to do some writing and more recording this winter. I have done live shows sparingly since Covid hit but hope to tour in the southeast more extensively next spring and summer and have a new record out by the fall.
TSWS: Can we expect any music videos coming from you this year? 
I have definitely been talking about it! Hopefully a music video will be out soon.
TSWS: What really inspires you to write? 
It's difficult for me to write straightforward songs...love songs, political songs, etc. I prefer to try to capture a mood or feeling and my approach is usually to kind of analyze myself. Writing can be therapeutic sometimes and you can pull things out of yourself that you weren't necessarily conscious of before. I like to try to do things like that.
TSWS: What are you doing when you're NOT working on music?
Working my day job, hanging with my wife and daughter. Trying to have a good time with friends and listening to other musicians.
TSWS: Who are you listening to right now? 
A lot of Warren Zevon. He is definitely one of the greats. Silver Jews "American Water" is phenomenal. I have also been listening to Little Dragon's last album a lot. 
TSWS: Do you have a home studio you record with? 
I record demos at home but prefer to use professional studios for stuff I am going to release. I am not that skilled as an engineer myself. I loved working with Drew at The Bomb Shelter in Nashville. We recorded analog so maybe it gives the record a bit of an old school feel. In the past, I recorded at Fry Pharmacy analog studio in Old Hickory, Tennessee with Scott McEwen. He has a studio in Memphis now and was also great to work with.
TSWS: This EP feels like a big undertaking. What advice would you have for other up and coming artists out there? 
Just try to be as honest with yourself as you can as an artist. Sift through all the bullshit out there and find people that are worth working with and surround yourself with them. Not everyone is going to love your music but as long as it is meaningful to you, then it is worth doing. Try to connect with individuals that like what you do instead of changing your sound to fit whatever you think might be the most popular thing to do. A lot of modern music sounds the same so it may be beneficial to do something different and stand out a bit from the crowd.
TSWS: You wake up in the middle of the night starving. What's your go-to midnight snack? (a question of character here)
Definitely pizza.
TSWS: Before we go, what would you like to say to fans of the music?
Well, thanks so much. I really appreciate everyone that takes the time to give my music a listen! I hope to keep the music interesting and coming to you!