DOUBLE CLICK TO EDIT TITLE
Sabrina Carmen Releases A Dream-Pop Opus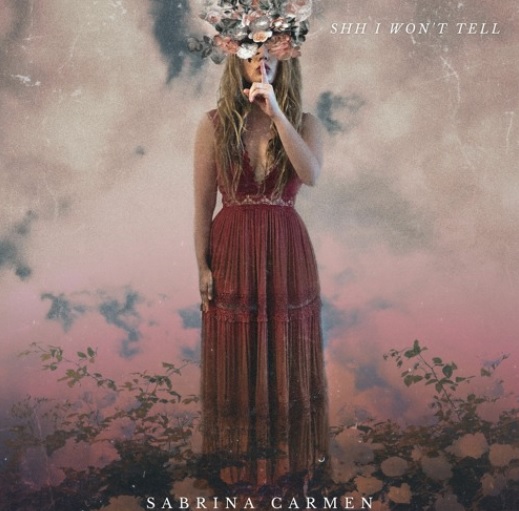 Sabrina Carmen returns with a completely engulfing new single that seamlessly blends a vivid mixture of dream-pop in the form of a power ballad that comes through incredibly lush and powerful.
"Shh I Won't Tell" is insanely addicting and the chorus hooks you in with waves of massive synths and pianos that bring an orchestral sound and a huge soundscape that reaches into the depths of cinematic musical crafting. 
This track is bountiful and beautiful as vocals haunt and float as you get pulled into this other world and the best part is, you want to stay there. 
You don't want to come back to reality. You want to stay in this colorful and textured place that fills the space around you and let it warm you.
It's the palette she paints with that brings such a genuine allure. Carmen is able to stop you in your tracks to find out what it is you're listening to. 
She's that artist you hear and say "wait..who is this?"
This is an empowering and impactful songwriter that takes sounds and creates visuals in your head upon hearing them. 
This isn't our first encounter with Sabrina Carmen and after writing about her last single "Dreaming Wide Awake" which by no means is easy to top.
"Shh I Won't Tell" really shines and does show that she has her staple sound and it's one that gets your attention.
For any fans of dream-pop this is a must and for fans of most pop in general well...this is a must.
It's wonderful to see an artist like this create such an opus and release it independently. 
Music like this levels the playing field and we need more of it.