DOUBLE CLICK TO EDIT TITLE
WELCOME TO THE WORLD OF WHOOP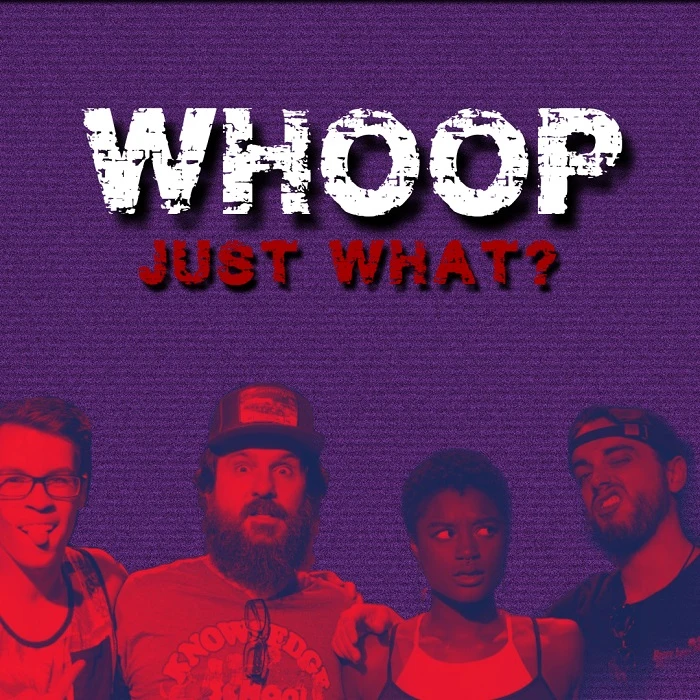 If you're not yet too familiar with the sounds of the band WHOOP,  then let us be among the first to introduce you because they just released a full-length album that delivers so much character, color, and funk that it's nearly impossible to turn away from.
The Just What? album is packed to the brim with soul and a lush array of instrumentation that lets these songs really come through with a killer drive and a unique soundscape that creates an atmosphere you don't want to leave.
One of my favorite things about this record is that it spans a combination of genres and brings them together with this ease and flow that makes everything super confluent.
You get everything from punk, funk, ska, and so much more that are all blended into this unique and vibrant release, and in a way, it's a great escape.
The guitar tones and their ability to create a record that has this youthful undertone is incredible and the entire soundscape of the record hints at this nostalgic feeling, especially for those of us of a certain age.
You definitely get this thriving end attitude-riddled sense and there are tons of songs throughout this record that stand on their own two legs as singles; however, listening to the whole record in one shot is one of the best ways to do this.
These tracks hit hard at times, they are influenced by every kind of rock genre that you can think of including classic rock, and even the guitar tones kind of change and morph throughout the album to fall into the character of whatever genre that song is going to be.
You also get this great sense of energy and in a way, the record seems almost like it was recorded live on the floor because it feels like the band members are feeding off of each other's energies the entire time.
Now, this of course makes you want to go see them live because if they have that kind of energy on a record, they probably just destroy live in your face.
The riffs and drumming are super spot on and each song has its own personality along with horns and keys that create additional textures throughout the course of the album so in a way, you have this set of surprises around each corner.
Now, having said that there is a major connective element throughout the record and it does have to do with the tones of the bass guitars, drums, and of course the vocals because these guys do have a staple and signature sound to them but you really pick up on that about halfway through the album.
There are more than a few outstanding hooks and choruses that manage to bounce around in your head for hours or even days after the record has ended and the only way to satiate that is to go listen to it again which in my opinion is just smart songwriting.
One thing you can tell for sure is that every one of these band members has a pure love for their craft and it makes me happy that bands like this are still happening in the world because we need more of this in our lives musically.
We absolutely had to ask them a few questions about this release! 
Okay, let's start with "Just What?"! This album had a classic indie-rock vibe but still kept things edgy and pop oriented! How did this release come about?
Fal:
After the first album, we were pretty excited to get into the studio and start workin on new material. We didn't really have a concept, but we all could agree that we wanted to take the time to create something new that showcased how we developed in our sound. Several Fridays and Saturdays and even a few random weeknights were dedicated to the making this album.
How did this all start for you as a band?
Steve:
Nick (Bass) is the link between all of us. He was working with Fal on music. He knew Will (Drums) from college drumline, and he was doing an audio engineering course at Steve's studio. He brought Fal into the studio one day to work on some stuff, Steve went into to hear what was going on and they all though it would be fun to jam, so they brought in Will and started getting together on Friday nights during the pandemic and that's how Whoop was born.
What kind of things really inspire songs for you? 
Fal:
There's this saying: life imitates art. I believe that. The events that happen in our lives inspire the songs that we create. I think we also inspire each other too. We all come from different background and bring something so unique to our sound. We continuously learn from one another.
This album has some interesting approaches to it! Can you give us some of your biggest influences musically?
Fal:
I adore Ani DiFranco for her lyrics and her vocal delivery. Lacy Sturm of Flyleaf is so inspiring to listen to when I'm writing songs with a powerful vocal register. I've been a fan of the 1950s Rock, Jazz and Soul eta since I was 12. Some of my favorites are Billie Holiday, Sam Cooke, Wes Montgomery. I'm in love with Nina Simone. Lately I feel most inspired by older music.
What are you all doing when you're NOT working on music? 
Steve:
We all have day jobs in order to keep the bills paid and shelter.
Fal:
I'm a guitar, dance, and percussion teacher at a music camp. I teach K-5. When I'm not doing that I'm probably doing yoga, spending time with my dog and family or going to local shows. I've been loving the local hardcore shows lately.
Who's in all your headphones right now?
Fal:
In this exact moment? 'Forget Me Not' by Say She She. They're so cool. I'm going to see them in Durham in October.
Steve:
The Flamingo's and The Platters
Are you guys doing any live performances right now?
Steve:
We're always playin live locally.
Fal:
We play September 15th and 29th in Cary at Bond Brothers Eastside
Do you record these at a big studio or do you have a home studio set-up?
Fal:
Steve's got this amazing barn studio he put together over the years. We do everything there.
Steve:
We're set up to always be recording live off the floor. When it comes to do the record, we hit analog tape live off the floor and mix on a console/hardware.
What can your fans expect from you in the near future?
Fal:
Expect new music. We've been experimenting with our sound and you'll be able to hear that in the third album. Expect music videos. Some of our songs would do so well with a visual aid.
Before we go, what would you like to say to fans of the music?
Fal:
Thank you for supporting our music. We appreciate all the spaces we've been able to play and all the moments of community.
Steve:
We have fans?